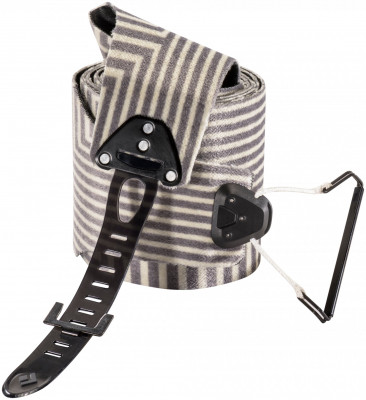 Black Diamond Precut Skins
0 reviews
Getting the perfect trim on a new pair of skins might seem like a daunting task, but thanks to Black Diamond's Precut skins, you don't have to worry about that. The Black Diamond Cirque Pre-cut skins are the same as their Ultralite Mix skins which feature a 65% mohair / 35% nylon blended plush material with a thin backing for ultimate packability. What does this mean for you? You get a skin with great glide and ample durability that packs down easily into your chest skin pockets. The Black Diamond Precut skins are the perfect pairing to the Cirque ski!
Ultralite Mix skin construction, featuring 65% mohair / 35% nylon blend.
Thin backing for a minimal packed size.
Choose between either the dynema tip bail or a rubber tip rip skin fix (good for tip notchs)
Questions & Reviews
Earn store credit by writing reviews. Learn more.

Model: ULTRALITE MIX CIRQUE