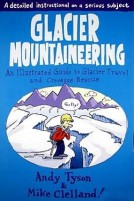 Andy Tyson is a seasoned NOLS Instructor, guide for Alpine Ascents International, and a veteran Exum Mountain Guide. Needless to say, Andy has years of high mountain experience. Mike Clelland is a NOLS instructor and the life-breath of this wonderful book. The two of them got together to write Glacier Mountaineering which is an intelligent guide to safe-travel on glaciers with a un..
$19.95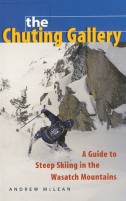 Also known as the Wasatch Steep Skiing Bible, the Chuting Gallery by Andrew McLean is a must have resource for aspiring and accomplished adventurers. The author's irreverent wit will guide you through the gnarliest terrain in the Wasatch Mountain, predominantly around the Salt Lake area. Bring some fitness, avalanche training, and requisite gear to enjoy the best that the Wasatch h..
$16.95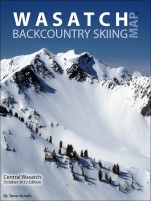 The best skiing map of the Wasatch mountains. Virtually all the named chutes, bowls, peaks, and fun. Printed on waterproof paper. All proceeds from the sale of this map are donated to the Utah Avalanche Center...
$13.95