Want to take your skis on vacation but not sure where? Got a burning desire to get really far off the beaten path? Or perhaps you're just looking to daydream of faraway mountain ranges. Regardless, the World Ski Touring Guide provides over 300 pages of international ski touring inspiration choc-full of helpful maps, beta, and photos. However, this isn't just a journey to the expect..
$47.95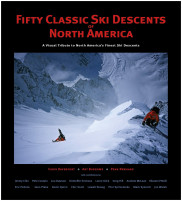 A worthy addition to any coffee table or bookshelf, the "50 Classic Ski Descents of North America" is a stunning visual presentation of the best ski lines this continent has to offer. Authored by celebrated ski mountaineers Art Burrows, Penn Newhard, and Chris Davenport, 'The 50' includes photographs and descriptions of each line, as well as quotes and contributions from many other..
$59.95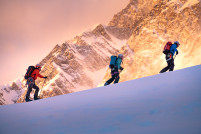 Local avalanche classes full? Gathering with strangers during a pandemic sound like a bad idea? Not much of a textbook reader? Lucky for you, our friend, badass (ski) mountaineer, and IFMGA guide, Mark Smiley, has put together an online course that serves as a comprehensive guide to avalanche safety. The course is applicable to all skiers - whether it's your first season in the ..
Custom Order