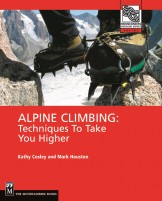 Written by Mark Houston and Kathy Cosley, both of which are UIAGM/IFMGA licensed guides, this book covers everything from the basic alpine environment to proper hazard assessment tools. Learn more about how to make educated decisions and operate safely in the mountains...
$22.95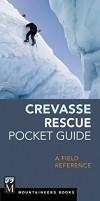 Don't head to the glacier without it. The Crevasse Rescue Pocket Guide is something all climbers, hikers, mountaineers, mountain goats, skiers, and anyone that travels on snow should have memorized...
$8.95
A board-certified emergency physician's guide to staying safe and healthy at altitude. This updated second edition guide includes the latest and greatest information about everything from preparing for your first high altitude adventure to different types of high altitude drugs and symptoms of high altitude sickness...
$8.95