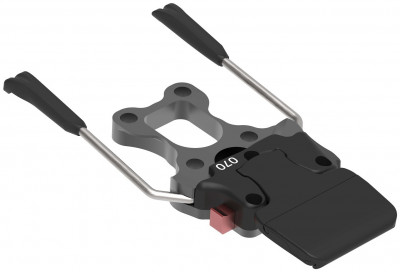 Hagan Race Brakes
0 reviews
The rule-makers are cracking down! Soon brakes will be required for races sanctioned by the International Ski Mountaineering Federation (ISMF). The Ultra ISMF ski brakes are perfect for those who need to make their Hagan race bindings ISMF-compliant. They also work wonders for folks who like race bindings and prefer that their skis stop when they crash. The brakes are 70mm wide which comfortably hugs a race ski's midsection. Help prevent runaway skimo weapons with the Hagan Race Brakes.
If you're looking for brakes for Hagan's touring bindings, see our listing for touring brakes. These race brakes are also compatible with the Helio 110 & 145.
Questions & Reviews
Earn store credit by writing reviews. Learn more.

Model: Ultra ISMF Brakes
UPC: 8051406194970