KONG Ski Mountaineering Gear

Don't confuse them with the guys who make dog toys, that's a different compnay. Founded in 1830, and based in Monte Marenzo, Italy, KONG is a small company (just 70 employees) with a BIG history in the innovation of climbing and mountaineering products. The keylocking carabiner gate is one of their more notable and game changing inventions.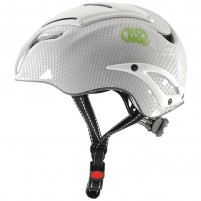 The Kong Kosmos helmet might be our new favorite multi-purpose helmet (since most of our "ski" helmets are actually climbing helmets). While it's not the lightest around (385g for a S/M) it certainly has the functional know-how to back up the beef. The ad..
$119.95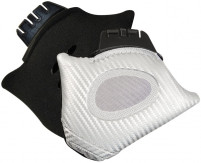 Outfit your Kong helmet with bells and whistles. Or more appropriately, ear pads and liners. Look here for Kong helmet accessories. Kosmos Ear Pads – Warmth and protection for your listeners. Available in white and black to match the helmet colors, the..
$17.95