Showing results for
"airbag"
In Stock Only
Archive
Default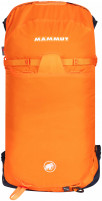 Here at Skimo Co, we have been hesitant to jump on the airbag train because of their excessive weight. Enter the Mammut Ultralight with the Removable Airbag 3.0 system. The pack is nearly race-weight without a cannister, and still comes in under 2kg with the cannister. That means you may not have to sacrifice much speed for the additional avalanche safety. The compressed air system..
$499.95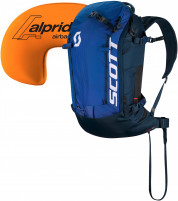 Say goodbye to constantly refilling airbag canisters and the hassles of traveling with them and say "Hello" to the SCOTT Patrol E1 30 Avy Pack! The E1 Alpride Airbag System is the lightest electronic airbag yet and is simple to use, simple to charge, easy to travel with, and extremely reliable. It's powered by 4 supercapacitors that don't use a chemical reaction to store energy so ..
$1149.95
Airbags, contrary to their name, are not made of air, and thus are not known to be the lightest of protective systems. This abundance of extra heft, therefore, has traditionally left many airbags out of the quivers of those seeking to put in the biggest vertical days. Thankfully, the good folks at Arva realized the need and created the Tour 25 UL. This airbag is light on weight but..
$729.95