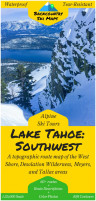 After your beacon, shovel, probe, skis, skins, boots, first aid kit, pants, and Skimo Co headband, a trustworthy map is the most important piece of equipment to bring with you into the backcountry. But don't trust just any map to get you to where you want to ski - if you're headed to the Lake Tahoe area or the snowcapped mountains of New Hampshire, pick up one of the Backcountry Sk..
$18.95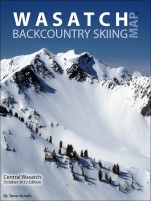 The best skiing map of the Wasatch mountains. Virtually all the named chutes, bowls, peaks, and fun. Printed on waterproof paper. All proceeds from the sale of this map are donated to the Utah Avalanche Center...
$13.95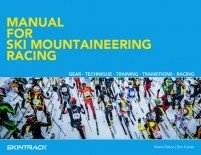 This well-written skimo guide contains everything you need to know to get started racing. Even veterans of the sport will pick up some helpful tips. Written by Skintrack.com's Stano Faban and Eric Carter who combined have many years of experience racing in World Cup and other ISMF races. Click here to order the eBook directly from the authors...
Custom Order