Brynje Base Layers
Brynje (pronounced "Brin-ya") is a Norweigan company that has been making exceptional base layers since 1887. They were the first to introduce the mesh design, which they continued to perfect using different technologies and materials. As a result, their garments are light, warm and moisture whicking - all the attributes you'd want in a base layer.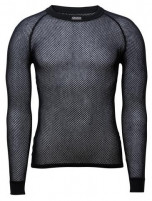 You would think a shirt with holes in it is colder than a shirt without holes, but you would be wrong! Brynje's Super Thermo mesh base layer will keep you warm and dry while being extremely lightweight (holes weigh nothing!). The secret is in the polyprop..
$64.95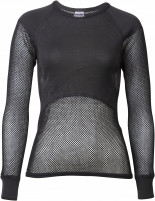 The Brynje Super Thermo Long Sleeve Shirt is truly one of a kind. It is impossibly lightweight and impossibly warm. We know, it doesn't look warm (like, at all) but we mean it! We may not know what kind of Nordic fairy magic is sewn into the 3/8'' mesh we..
$64.95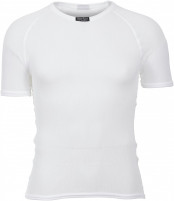 Do you ever feel like something is missing in your life? Possibly a shirt you can wear for your morning tour, and then wear to the club later? Just us? Cover all your needs and your torso with Brynje's Super Micro shirt. Implementing a unique approach to ..
$42.95