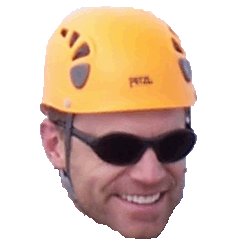 Jesse M
Gender
Male
Height
N/A
Weight
N/A
Shoe Size
N/A
Skier Type
Type III - Aggressive
Ski Frequency:
25 - 50 days / year
My Skiing
Lifelong skier (telemark) who recently went to the dark side and got AT gear. I have gotten hooked on skimo racing as a means to improve my fitness and ability to try more committing things in the mountains.
My Gear
Dynafit PDG skis and boots plus their low tech bindings for racing and now pretty much everything.
Recent Posts
My absolute favorite spring ski mountaineering pack. When there is no avy danger (no airbag needed) this is my go to pack. It carries modest loads very comfortably, all the ski-specific options are well thought out, and it appears to be very durable. Highlights: Easy access via the funky top closure (something I quickly fell in love with) which works great unless the draw cord gets iced up, the adjustment buckles are easy to manipulate with gloves on and the top side cinch straps lock which is a fantastic...
Super damp, precise and durable. These are great skis for mountain objectives and confident turns when you have to commit. They are also crazy light. I usually opt for my race skis for efficiency on long days in the mountains but that has changed with these skis. My only gripe is, as always with Trab, the weird skin tip attachment. I always have to modify them for standard skimo tip attachment. The bother is always worth it for Trab quality skis though!
This is an excellent light weight all around ski mountaineering boot. Pros- Ski *incredibly* well! Super comfortable on the ascent. Easy transitions. Great adjustability even on the fly. Stand up to abuse. I went from using skimo race boots for everything from races to big powder days, committing lines (for me), moderate ice climbs, and 14er descents due to their light weight and all around utility. While these are a tad heavier, the do everything mentioned above while skiing sooo much better. All I chang...
Airbag recovery in action post slide.
Update: At the end of last season I got to actually use it in the field. Long outing on a "triple green" day (low danger on all aspects and elevations), fast companions, long day. I almost didnt take the pack but it is so light I figured I may as well since it already had my stuff in it. I almost felt stupid popping the ripcord handle out conditions were so stable. About 30 feet down a 45 degree slot off the second ridge I hit like the only spot of instability on the mountain. Feet ripped, I could tell ...