Ultimate Direction Ski Packs

Ultimate Direction has been a leader in hydration solutions since 1985. The gear is designed by athletes and incorporates well thought-out features that could only be conceived after many miles on the trail. Ultra-runners have long enjoyed UD packs and now skimo enthusiasts can, too.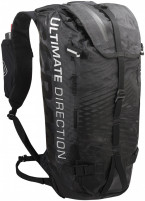 Ultimate Direction is one of the top names in the endurance sports world, and they reached that position by creating products that work extremely well for a number of different tasks. The SCRAM-- Skiing, Climbing, Running, And More-- pack is the go-to pac..
$134.95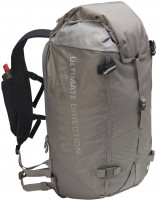 In a tale as old as backcountry skiing, the ushering in of summer means the ushering out of a trusty and reliable companion - your ski pack. Tired of seasonal specificity and the perennial heartbreak that follows, Ultimate Direction set out to create a pa..
$164.95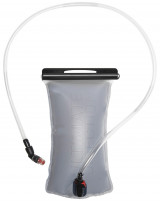 A well-designed reservoir is worth its weight in water. The Ultimate Direction version is super easy to fill, drink, and clean. That's about all you can ask of a hydration flask. The top closure folds over to prevent leaking but can be opened fully for cl..