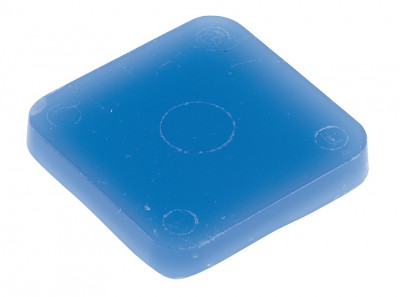 CAMP Skin Wax
1 review
It takes just one instance of snow glomming on your climbing skins before you are sold on the benefits of skin wax. The CAMP skin wax adds a protective layer to prevent water absorption and general icing up of untreated skins. Simply rub the wax on against the grain of the skin and enjoy smooth travel. One block contains 40g of wax in a 15g plastic container.
Questions & Reviews
If I could rate skin wax higher than 5 stars I would. Skiing in the Pacific Northwest I am usually exposed to f*$%$#g glomming more than I'd like. Luckily I've been able to impress the other skiers in my group with skin wax and have been able to save the day multiple times. Unfortunately the time I learned how necessary skin wax is was when my girlfriend's skis had 8 inches of snow underneath and there was nothing we could do. So thanks skin wax for saving my relationship. Without it I'd never ski with her again.
Comment on this review:


Earn store credit by writing reviews. Learn more.

Model: Skin Wax
UPC: 8005436071374