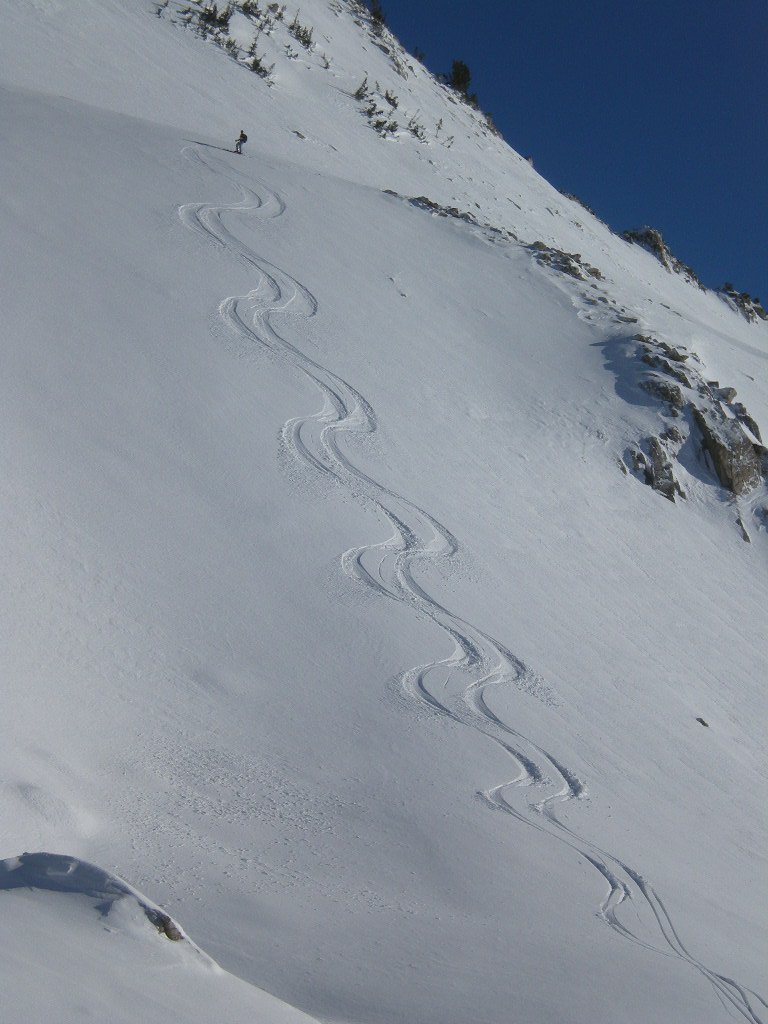 Drew
Gender
Male
Height
5' 11"
Weight
175 lbs
Shoe Size
US 11.00
Skier Type
Type III - Aggressive
Ski Frequency:
50 - 99 days / year
My Skiing
Psyched to tour in all conditions with both skinny and fat setups. Like the fast and light program as hours are limited per family, work, and still trying to climb rocks/plastic too... Just moved back to the Wasatch and looking forward to the Brighton series (for fun only, no lycra in my future!).

Goals include keeping up with the middle of the pack in rec races, an honest time in the powderkeg, huge single day tours in local ranges, and powder days.

Looking for motivated/safe partners who are not afraid of weird hours (e.g. pre-work tours and nights at Brighton).
My Gear
TLT5s for all tech setups:

- PDGs w/ low-tech race
- K2 Backups w/ Speed Radicals
- BD Justices w/ quiver killers: Speed radicals & 22 Designs Axls (for the resort and w/ the kids). Funny now use tele gear for the resort and exclusively AT gear for touring, times have changed for me.
- A handful of rock skis with dynafits
Recent Posts
Good afternoon Skimoco Team - I have been doing 90% of of my Wasatch/Canada tours for the past several years on a pair of Alp Tracks LT 94s. Love them for the most part and they are holding up OK. I am wanting to shift this pair to a rock/spring/alpine role and get something new. Boots are an older pair of Spitfire 2.1s that I will upgrade this year too. The LT 94s, for myself at least, require that I stay 'on it' when skiing them, and if I relax to much I find myself having to ski pretty defensively (a...