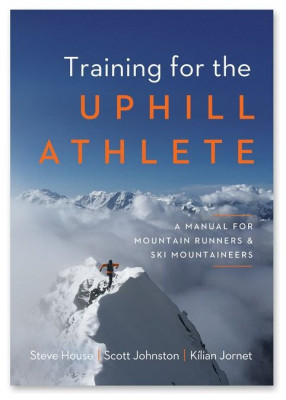 Training for the Uphill Athlete
1 review
Any trail runners, ski mountaineers, or climbers interested in refining and improving their fitness regimen or training program should race to get their hands on their own copy of Training for the Uphill Athlete. Aimed at providing a universal mountain-based approach to fitness, this tome provides its readers with the keys to a more efficient, thoughtful, and deliberate approach to getting and staying fit for mountain endeavors. Authored by Steve House, Scott Johnson, and Kilian Jornet, Training for the Uphill Athlete draws on decades of experience from some of the world's best athletes and coaches to provide readers with a big-picture understanding of when, how, and where to train. Whether you're training for a big race, planning a once-in-a-lifetime expedition, or simply want to push your daily fitness farther than ever before, Training for the Uphill Athlete will help you craft your body into a vert-stacking, mile-pounding machine.
Related Products
Questions & Reviews
If you are new to this whole "training" thing, and aren't really sure how to do it, this book is a pretty good start. While the methods in here are only one of many ways of training, the basics are the foundation of most styles of training. Get this and become a better skier so on the next pow day you can be waiting for your friends instead of the other way around!
Comment on this review:


Earn store credit by writing reviews. Learn more.

Model: Training for the Uphill Athlete
UPC: 0192964410312