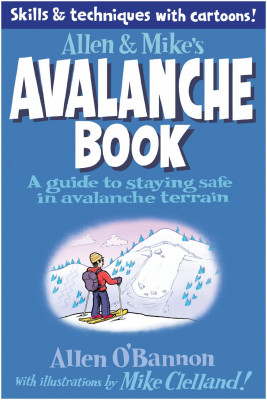 Allen & Mike's Avalanche Book
1 review
$16.95
In Stock & Ships Today
Allen and Mike are back at it again with a helpful little book about avalanche safety. For a beginner, or an expert, Allen and Mike have disclosed this handy book with illustrations and detailed advice on how to stay safe in avalanche terrain. If you're thinking about going backcountry, consider checking out the helpful skills and techniques Allen and Mike's Avalanche book detail in order to stay safe.
Questions & Reviews
This book makes a great gift. My wife and I picked up this and the "Backcountry Ski Book" by the same authors for my in-laws who really enjoyed the book by the same authors on tele from back in the day.
Comment on this review:


Earn store credit by writing reviews. Learn more.

UPC: 9780762779994