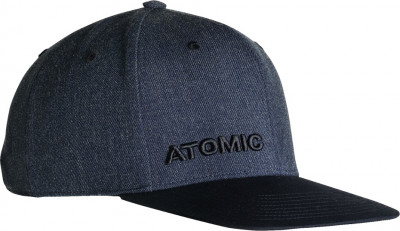 Atomic Alps Heather Cap
0 reviews
The Alps Heather Cap is both a stylish and functional piece of headwear. It can cover helmet-hair to mask the fact that we aren't fashion-forward. It also conveys the message of coolness to other backcountry skiers (needs fact-check). The cap is pretty good at keeping small to medium sized objects from getting in your eyes from above. It can even be used to indicate you should be given space, calories, and simple tasks after oxygen-deprived dawn patrols. Atomic used 97% cotton for comfort and 3% Spandex just to get us to buy them. One size fits all except Frankenstein.
Questions & Reviews
Does this cap has a closure in the back or is it fitted?
Hi Sophie, this cap does indeed have an adjustable snap closure in the back.
Answer this question:


Earn store credit by writing reviews. Learn more.

Model: Alps Heather Cap