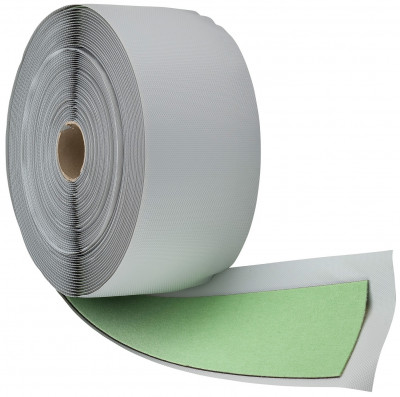 CAMP 70% Mohair Per CM
1 review
The CAMP 70% Mohair climbing skins are made of mohair and 30% nylon for an excellent mix of climbing grip, glide, and durability. Mohair, a silk like yarn made from the hair of an Angora goat, is known for its smooth glide. Nylon is known for its durability and ability to repel water. Woven together, these make for a great every-day skin for ski mountaineering, fast on long approaches while able to withstand some abuse.
Now you can buy these off the roll, with per centimeter pricing. Make a setup using your favorite skin tips and (optionally) tails.
Questions & Reviews
Hi. Are these skins designed with the hairs orientated in a backward direction? I would like to buy some for use in cross country skiing. Check out the mohair skis from salomon. My plan is to cut these to the right length and glue them in the middle of my skis to replace wax and klister. If it works I want to sell it to others as well.
Hi William, yes the hairs are directional and the skins are often used on cross country skis.
Answer this question:


Are these skins sourced from contour with the dual glue and backing?
Hi Aren. Yes Contour makes the CAMP skins. These have a standard hot melt glue and not the new Hybrid glue.
Answer this question:


Used these about a couple dozen times so far in Colorado, and they've preformed well. Haven't had an issue with lack of grip on the ascent, and the glide is decent. The glue is acceptable, and I haven't had skin failure except once due to a combination of cold temps and snow getting on the glue-side of the skins. I think this failure was likely due to user error by not protecting the glue from snow, but I plan to re-glue the tips and tails with BD Gold Label in the near future. All in all, a good affordable skin.
Comment on this review:


Are these skins already impregnated with adhesive? Thanks!
Hi Scott, yes. There is glue and a backing material to keep it from sticking to everything.
Answer this question:


Earn store credit by writing reviews. Learn more.