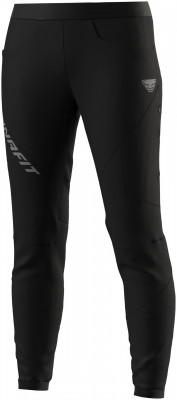 Dynafit 24/7 Warm Pant - Women
0 reviews
Have comfy pants, will travel. Heading up the hill, down the hill, or to your favorite recliner - Dynafit's 24/7 Warm pants are an excellent choice for all occasions that involve relaxing. The elastic waist is an essential feature for any pants laying claim to such levels of comfort. A bonus to that elasticity is that the waist is also adjustable so you can find that sweet spot for a great fit. A couple of front pockets are the perfect spot to rest your hands while you wait for the bus up the hill or wait for your coffee at your local go-to shop. Mountain ready and living room approved, Dynafit's 24/7 Warm pants are a two-legged version of heavenly comfort.
Two front pockets give the option to straight chill or actually carry stuff.
Cargo pocket can stash a cell phone or other essentials so you'll never have to get off the couch.
QuickDry material is just nice to have if you wake up in a sweat after dreaming of perfect pow.
Elastic waistline is adjustable to add to the overall comfort experience.
Textured face fabric on the inside gives you the warm fuzzies.
Design
Materials
Main Material: 62% polyamide, 27% polyester, 11% elastane
(bluesign® approved)
Pocket Lining: 100% recycled polyester
Questions & Reviews
Earn store credit by writing reviews. Learn more.

Model: 24/7 Warm Pant W
MPN: 71511