Grivel Ski Mountaineering Gear

With offices on both sides of Mont Blanc, you can bet Grivel products have been thoroughly field tested. Originally started and still headquartered on the Italian side in Courmayeur, the company has been making alpine gear since 1818. To put that in perspective, that's before Illinois was a state.
What's better than light and reliable equipment you may ask? Well, light and reliable equipment, such as the Grivel Scream, that facilitates the use of more light and reliable equipment! This truly does, as the Italians say, "lascia che tu abbia la tua to..
$29.95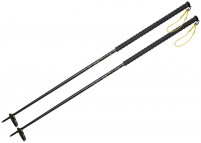 While poles with extended foam grips aren't anything new, Grivel has managed to create a unique offering with the Anarchist pole. Keeping the classic extended foam grip that allows for nearly unlimited hand positions, the Anarchist gains Grivel's Mutant b..
$139.95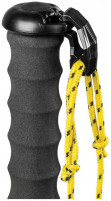 Break a basket? Lose a strap? Owner of a Grivel pole? Well then, fear not, parts for the Grivel Anarchist Pole are listed below. Mutant Basket x2 - Replacement basket for the Anarchist Pole. SSR Strap x2 - Replacement Safety System Release strap for..
$18.95