Grizzly
Based out of Slovakia, Jozef Gaborik founded Grizzly after 19 years of testing prototypes. The result is a brand that offers high-quality ultralight skimo race bindings. Especially impressive are the binding designs that feature built-in brakes but don't compromise on weight savings.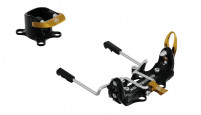 When Grizzly bindings was founded in 2017, their creator, Jozef Gaborik, was on a mission to create some of the lightest bindings in the world that were functional and reliable. Fast forward a few years and their GR 98 binding nails that criteria. Featuri..
$799.95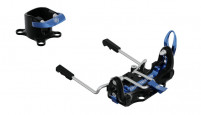 Ski Mountaineering often takes an individual to isolated peaks far from any established trailheads. To ensure the best chance of success, alpine starts (e.g., getting up waaaay too early) and lightweight gear can be the difference between getting there on..
$699.95