K2 Backcountry Skis
Born in 1962 on Vashon Island, near Seattle, Washington, K2 has grown from a humble ski manufacturer to a dominant force in the worldwide ski market. Its excellent attention to detail and dedication to manufacturing some of the best skis on the market has ensured success after years in the business. Up until now, the lack of lightweight backcountry skis has kept our relationship with K2 at bay, but with the redesign of the Wayback series our interest was piqued and after skiing them we knew they had to be shared. Welcome to the Skimo Co family, K2.

K2's entrance into the lightweight touring market certainly caught our attention (they previously made heavier touring skis). The Wayback 88 is a top contender for the title of Quiver-of-One. Factor in price, and it's a sure-fire winner. It'll float in po..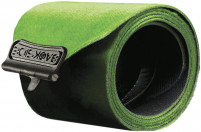 The K2 precut skins are made by Pomoca, meaning they work great. Featuring a mohair / nylon blend, the skins offer excellent glide (once broken in) and grip you can depend on in any situation. Pomoca glue is one of our favorite adhesives for all condition..
From $189.95



For those days when gluttony abounds and your friends may not be so friendly, K2 brings you the Wayback 106. Built from the same bones as the beloved 88, this fat ski is a dream ride when the snow is fresh and deep. The Wayback 106 packs all the wizardry ..