Key Equipment Splitboarding Gear
Key Equipment is a splitboarding gear collaboration between Christophe "Tal" Etallaz of Plum Splitboard and Hampus Cederholm of Furberg Snowboards. Both have been working in the backcountry snowboarding industry for 10+ years. Tired of continually modifying touring boots for their own use with mixed results, they decided to bring to market a true splitboard-specific hardboot and accessories.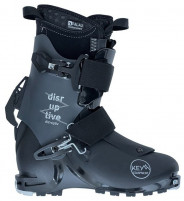 Dissatisfied with available options and tired of continually modifying alpine touring boots with mixed results, Key Equipment set out to create a purpose-built splitboarding boot that offered the best of both soft and hard boots. After many prototypes and..
$698.95