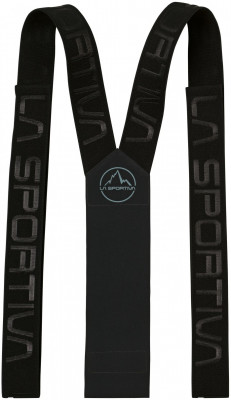 La Sportiva Wiggis Suspenders
0 reviews
Keep your pants (and your spirits) up with the La Sportiva Wiggis suspender. These little guys are wide and stretchy, making them comfortable when threaded through pants with compatible suspender loops. If you find yourself with loose waistbands after a few too many uphill laps, these suspenders could just be the trick for keeping your pants in play while you play.
Questions & Reviews
Re: La Sportiva Wiggins Suspenders
What size/s do you carry, the come in S, M and L
Hi Regina, there is only one size available in these parts, you could call it M.
Answer this question:


Earn store credit by writing reviews. Learn more.

Model: WIGGIS SUSPENDERS