Lenz Heated Socks

Austrian born, European made, since 1987 Lenz has been at the forefront of the latest and best in textiles. With a focus on both sport and leisure activities Lenz is dedicated to using the most up-to-date technology to get the best fit and performance from every product they bring to market. To keep up the highest standards of quality and consistency all Lenz textiles are developed and produced in Europe.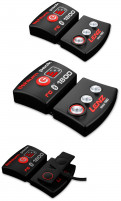 Everyone knows that Snap has, "The Power," and now with the lithium rcB 1200 and 1800 battery packs from Lenz, you too, can have the power. These streamlined batteries work with all models of Lenz heated socks, vests, gloves, bandages, LED systems, and in..
From $269.95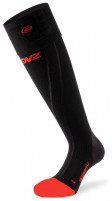 Keeping those tootsies warm and cozy is no small task, especially when temperatures dip below zero. Thankfully, Lenz is in the tootsie-protecting business, helping improve the outdoor experience for those with chronically cold extremities. Case in point a..
$209.95