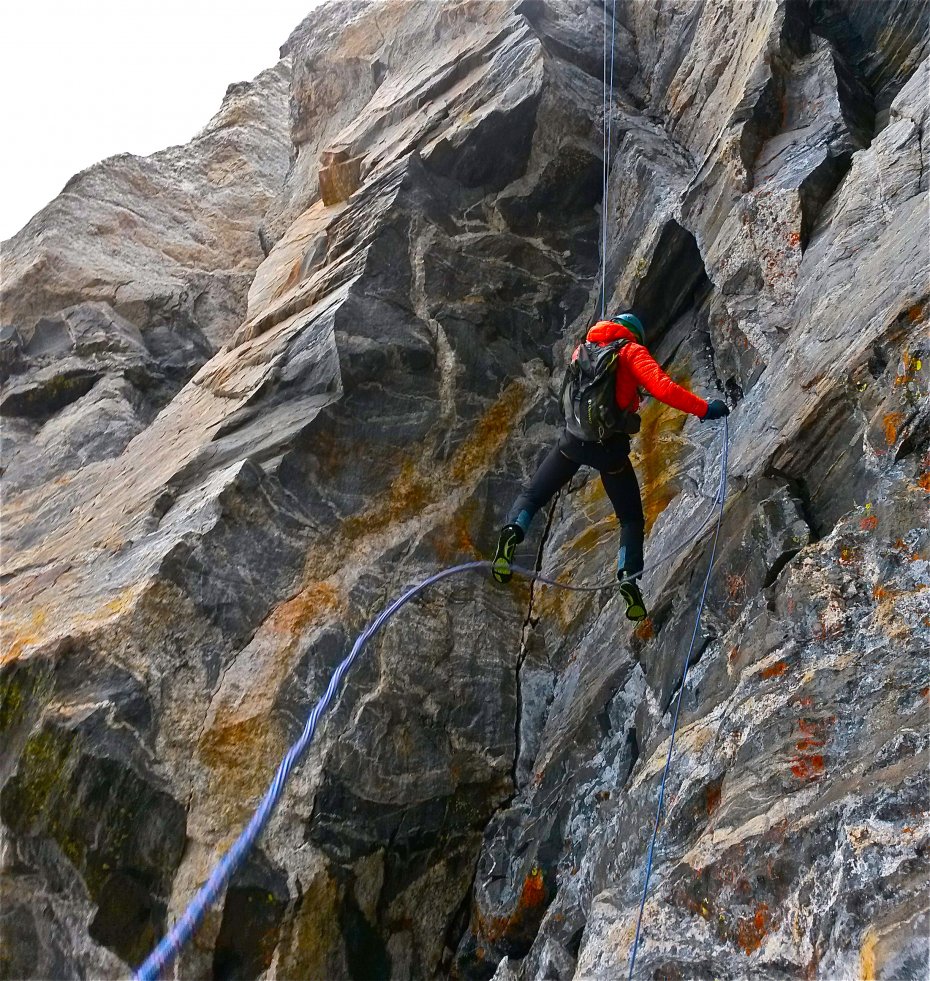 A OK
Gender
Male
Height
6' 0"
Weight
165 lbs
Shoe Size
US 10.00
Skier Type
Type III - Aggressive
Ski Frequency:
100+ days / year
My Skiing
I like the term 'aggressive' better than 'expert,' even if expert is ranked higher in the ski world echelon.

Style? Almost all backcountry. Steep, to cliff, to rappel, often icy. Something like that. Deep love of couloirs. Off the beaten path, sometimes.

Experience: Over 100 steep, committing lines skied in the Wasatch. Many more done in the Tetons. A few in BC and Alaska. Competent expedition member. About a dozen potential first descents (you never know in the Wasatch).
My Gear
Light. Varied brands of boots, bindings, skis, skins, gloves, outerwear, eyewear, etc. Seem to be using 100% CAMP packs, though. Baselayer by Minus33. No reason to be brand loyal except for Minus33 products; otherwise I use what I think is the best for whatever I'm doing.
Recent Posts
Haven't had much use for a straight ax in recent years, but when I've used the Camp Corsa, I've been surprised by its feathery weight and easy plungeability. It's so light in fact, that it actually feels delicate. Haven't broken one, however. Downside is that it comes with no leash and the metal shaft is slippery, so it needs a leash or attachment system of some sort. 3 mm cord will do, and is in keeping with the lightweight theme. A bit of sticky tape will make the shaft more grippable, too.
For light and fast skin removal methods, I haven't used anything better than this tip attachment system. Just make sure you crimp the crimps TIGHTLY. And put the clampy black tip end on the end of the 3.5mm cords, I've seen people try to right this the wrong way before. The clamp makes it easy to pull the skins off while wearing gloves, even bulky, big ones. Had a tip clamp partially blow up somehow (no idea) but the system can still be used without it. Just make sure to melt the nylon around the 3.5 mm...
The glide is okay, their grip on the uptrack is more than adequate, and they fold up easier than a stiff, all nylon skin. The skin itself is good, reasonably lightweight, too. The glue, however, lost its stickiness prematurely on me. Where other skins easily go 2+ seasons with adequate stickiness, these lost that after one. Prepare to be adding glue of your own as a touch up. Personal preference here, but I dislike the tip (and even self-riveted tail) attachment. I'd suggest not even using the tail rivet...
Essential for keeping snow out - I had wet feet every single time I skied anything other than groomers until I got a pair of gaiters for my Aliens. And the gaiters work pretty well, snow ingress is reduced about 97% whether booting or skinning. Downsides though: the material other than the scuff guard is flimsy and light. Ideal from a weight and flexibility perspective, but it tears or nicks up pretty easily when faced with metal edges, rocks during scrambling, hard living on a barstool, etc. Expect to do ...
Jesse - Your heel rotating to the side may be caused by binding looseness. Dynafit cleverly located the screw used to tighten this back up on the bottom of the binding, so you'll have to remove the binding from the ski to get at it. (It's the sole allen head down there) It's quite possible this is loose and causing inadvertent binding twisting. Possible it was also just caused by the ice, but worth checking into. I had the same thing going on, but found my binding screw to be loose.