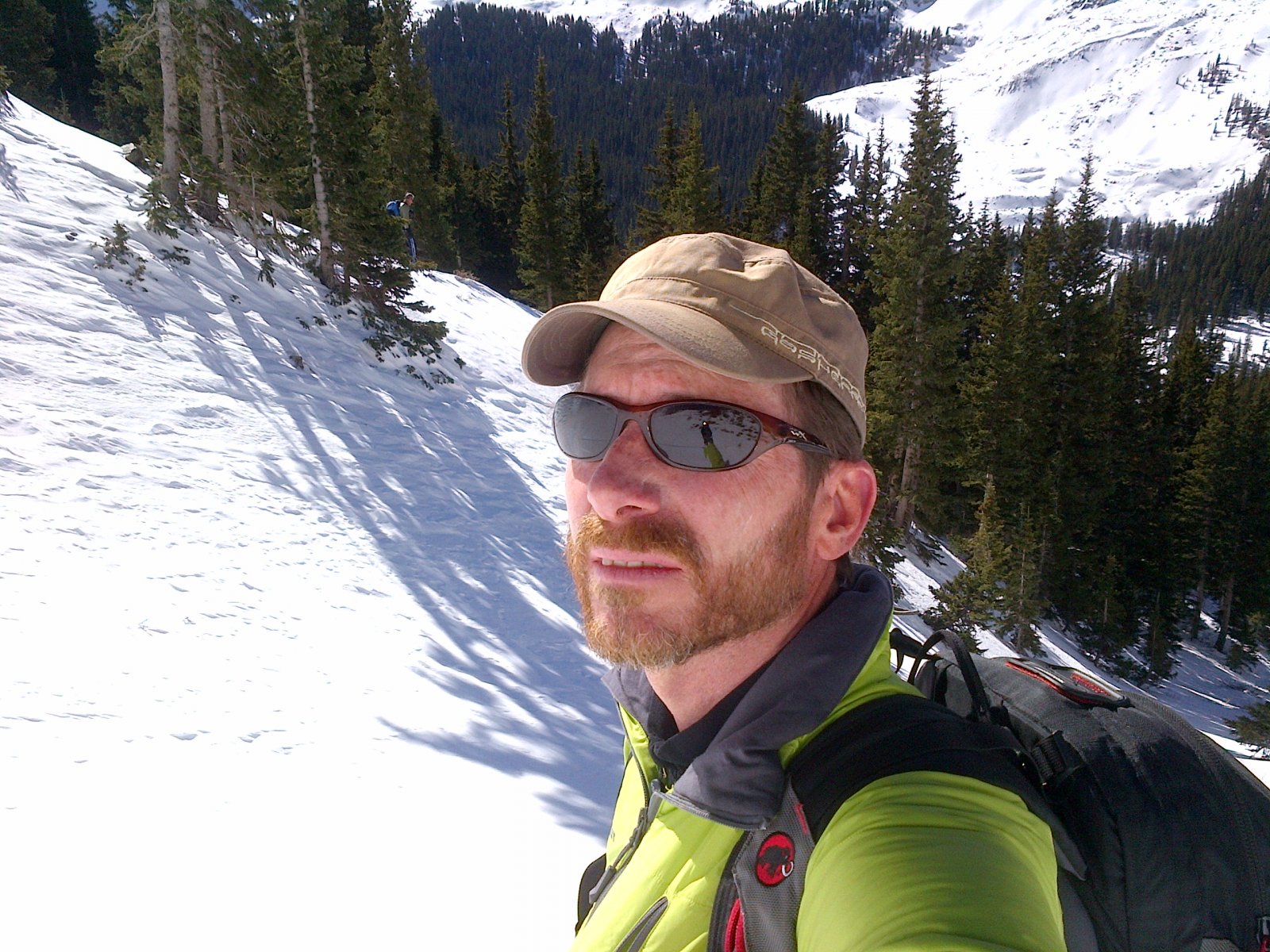 Kerry
Gender
Male
Height
6' 0"
Weight
167 lbs
Shoe Size
US 14.00
Skier Type
Type III+ - Expert
Ski Frequency:
50 - 99 days / year
My Skiing
Backcountry unless with friends or family who want to ski inbounds. Enjoy day trips from the road and longer cross-country skimo treks. Race skimo for fun, normally 2/3's back in a COSMIC class race. Goal for 2016-17: Succesfully coach my son to compete at ISMF World Cup.

My Gear
Skis: Dynafit Manaslu, 7Summits, Mustagh Ata, DyNA, Denali, ChoOyu, Trab Aera Gara, Mistico, Dynastar Race Carbon.
Bindings: Dynafit TLT Comfort, Speed Radical, Radical ST, Speed Superlight & 2.0, Low Tech Race.
Boots: Dynafit TLT-5 & TLT-6 P, ZZero, Scarpa Alien 1.0, Garmont MegaRide

Recent Posts
Does the Blacklight Pro (540 gms?) really only weigh 20-grams less than it's non-Dynema look-alike? Seems a pack this size would have a bigger weight difference between Dynema and nylon construction.
Is it a price point race ski, or is it really a better downhill performer compared to the DNA? When someone skis this, a comparison with both the DNA and the Ski Trab Aera Gara World Cup would be appreciated.
The hole pattern for Low Tech Race 2.0 is not the same as for the original all metal Low Tech Race. Beware of using the jig designed for the original Low Tech Race when mounting the 2.0.
I have one of the very early versions of this jacket, maybe 2010. It is the most used piece of touring or race gear I own. It's always in my Spring ski kit and normally my outer layer for 20-50-degree F days. For races--I'm a slower old guy who doesn't generate the same heat at the front of the pack--I often wear it over my race suit when the temps are single digits and lower or when exceptionally windy (like the 2018 Breck 5-Peaks and the 2018 Powderkeg). The skin pockets easily accommodate and secur...
Mounted a pair of Dynafit Speed Superlites on these skis to ski with Scarpa Alien 1.0 boot. This ski rocks as a speed touring ski! I've skied all sorts of snow with them over the last couple of weeks. They have plenty of float for powder, an early rise tip that handles breakable crust as well as anything in my quiver (Kaestle TX107 the next best for crust I've skied), outstanding edge hold and stiffness for steep icy snow, very low swing weight for effortless hop turns, and a full-size edge for durabilit...