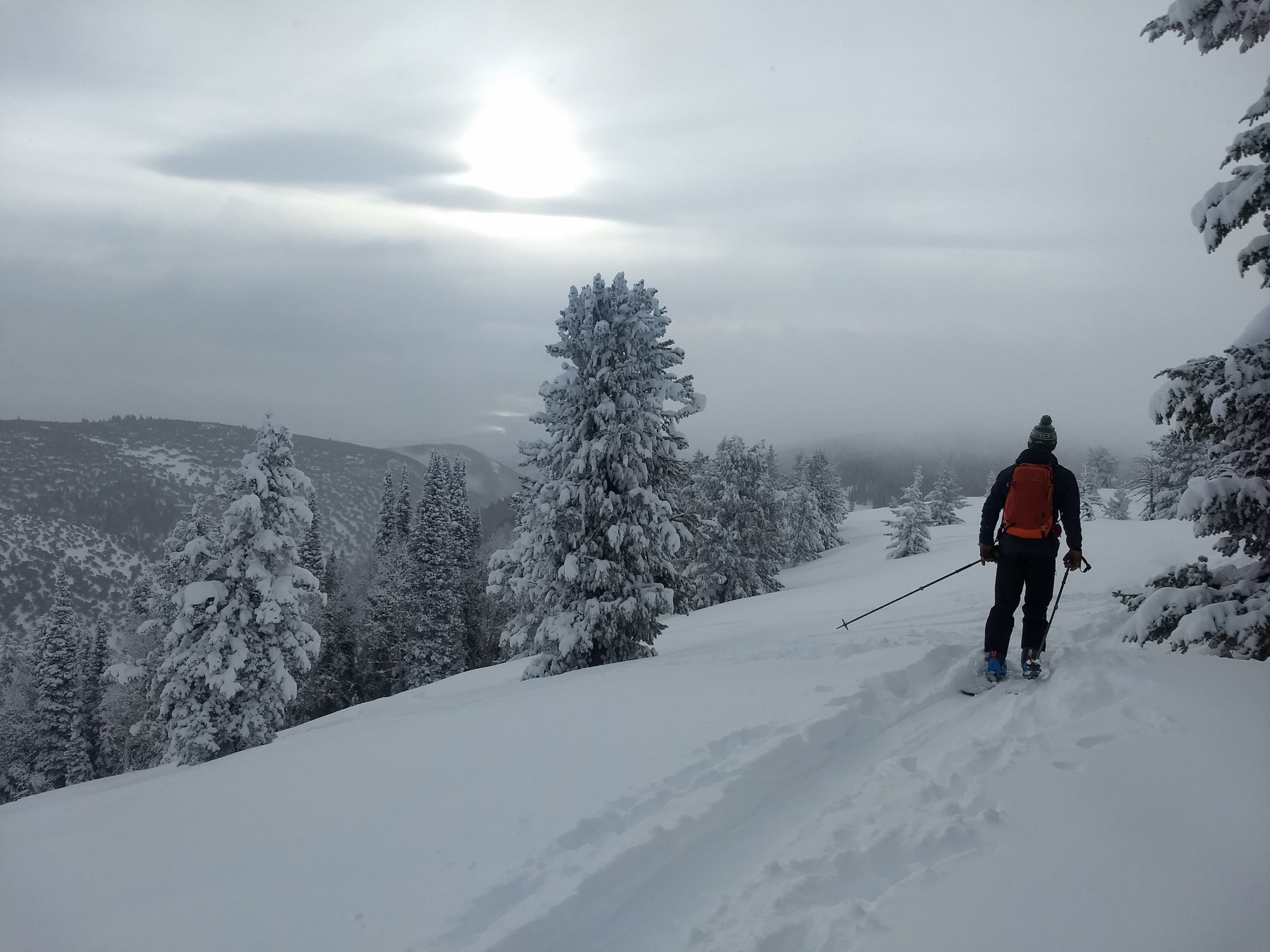 Jacob L
Gender
Male
Height
6' 3"
Weight
185 lbs
Shoe Size
US 12.00
Skier Type
Type III - Aggressive
Ski Frequency:
50 - 99 days / year
Recent Posts
Hey Ryan!! The word around the shop is that the Fischer Travers CS is less stiff than the Dynafit TLT8 Carbonio, but the Fischer Travers CC is much closer in overall stiffness to the TLT8 than it is different. Any of these boots (the Fischer Travers CS or CC, or the Dynafit TLT8 Carbonio) will drive a lighter 110mm ski well enough for most folks, too. Depends which one fits your foot better!!
Hey Jeremy!! The naming progression that Atomic chose to use with these skis certainly leaves some room for confusion. I went ahead and moved this comment to the original Atomic Backland UL 85 listing, where it seems to belong. Let us know if this isn't the product you meant to review!
Hey Sam! That same binding blew apart on me two winters ago while hiking into a yurt for a much-anticipated long weekend. At the time, I too was a college kid just trying to save some money, and I too posted pictures of the broken parts here on Skimo Co asking for help, so I understand the struggle! I ended up just buying a new Speed Turn 2.0 heel for $90, but your breakdown is different. It looks like you can get away with buying a Speed Radical Heel Base, which is a cheaper fix. Happy skiing!
Hey Andy! We haven't gotten all the new stuff in from Dynafit yet, and without measuring for ourselves, we just can't be sure how much difference (if any) there is between the cuff heights of the TLT7 versus the cuff height of the TLT8. We'll update the specs and words (if needed) once we can confirm the details.
Hey Nate!! Unfortunately, CAMP did change the green from a darker shade to, as you describe it, a more limey green, and I wasn't able to find any older stock hanging around the shop. Hopefully you can find another carabiner that's got the right shade of green on it, because we all know how annoying mismatched colors can be.