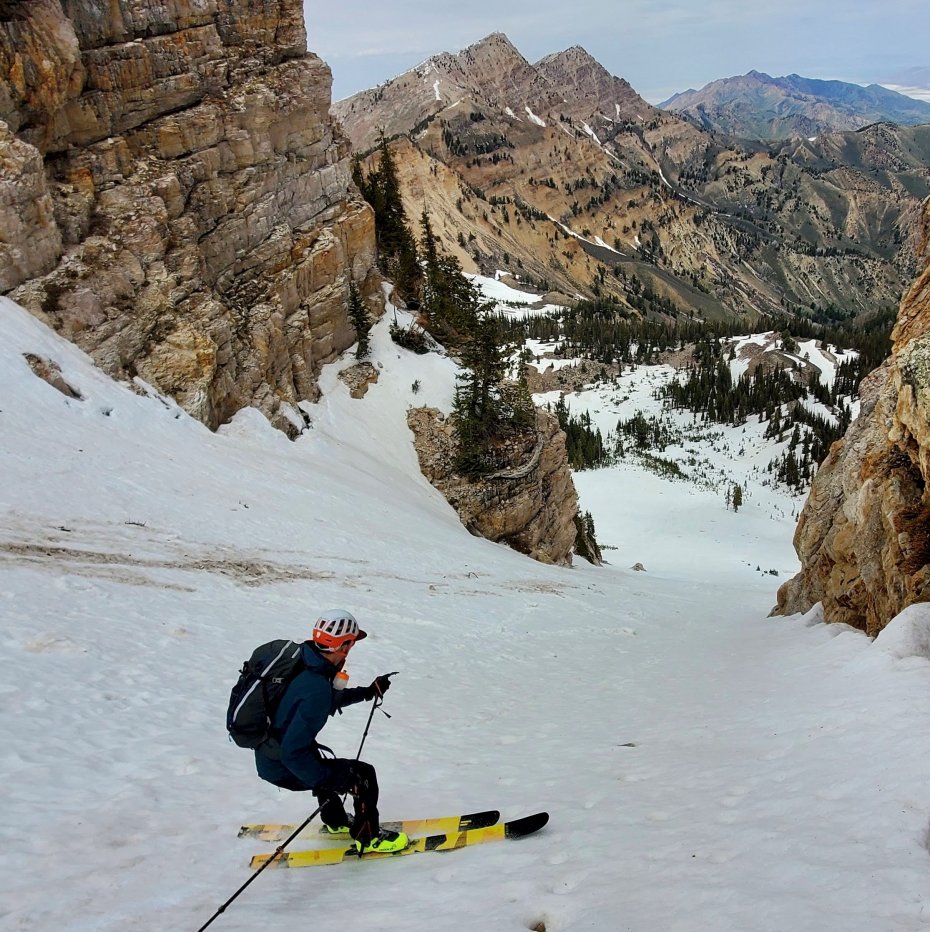 Ben
Gender
Male
Height
6' 1"
Weight
158 lbs
Shoe Size
US 11.00
Skier Type
Type III - Aggressive
Ski Frequency:
25 - 50 days / year
My Skiing
Long walks mostly
My Gear
BD Cirque 84
Hagan Boost 99
On3p Woodsman 110 Tour
Recent Posts
Pretty much all you would want in a ski crampon. They are lighter and stack on each other better than the Dynafit crampons, and they attach securely. A word of caution on sizing - I bought the 91mm size for a pair of 90mm waist skis and they were too narrow. The skis were mounted slightly forward of the recommended line, and the width of the ski at the toe piece was just over 91mm and the crampons did not have enough room. It is important to measure the width of the ski at the toe piece and not just go off ...
I love these bindings. I have added adjustment plates and crampon receptors so they are functionally the same as the Helio 200. I love lightweight gear, but I have a history of knee injury and mediocre ski ability so I am wary of fixed release bindings, so these are the best of both worlds with full release adjustment and minimal weight gain compared to race-style bindings. While these bindings are excellent, if you have the extra cash I would recommend getting the Helio 200 instead of the 200 LT for one ...
I tried on this helmet in the store and it was both the lightest and most comfortable helmet I have ever worn. I have a hard time finding helmets that fit, I am usually between a M and L with a wide forehead that often gets pinched in many lids. The Grivel Duetto felt like it was made for me, the only ski/climb helmet I have put on that felt right. Unfortunately I didn't have the self esteem that day to commit to the.. uh.. lets say "unusual" appearance of the helmet and I ended up getting the Petzl Meteor,...
Must have for any Wasatch skier. Most people use the app or the wbskiing website, but the paper map is an excellent resource for trip planning and always has a place in the back of my car.
I went into Skimo Co earlier this winter hoping to pick up a cheaper guidebook for the Sierra, but ended up with this one. I originally scoffed at the high price, but holding this next to other guidebooks you can tell that so much more work went into this and there is so much more information than most others. The way the book is organized by drainage is very intuitive and the photos and level of information is very deep. If you're going to make the trip to the Sierra you owe it to yourself to get the best ...