Smith

Smith was founded in 1969 by a ski bum masquerading as an orthodontist, who developed the first ski goggles utilizing sealed thermal lenses and breathable vent foam. Since then, Smith has continuously been innovating, seeking to provide the most technologically advanced eyewear and helmets to mountain athletes around the world.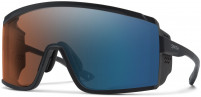 In pursuit of the perfect vision solution for backcountry users, Smith created the Pursuit Sunglasses. A tall and wide lens with optional side shields and nose cover provides goggle-like protection from wind, sun, and snow without sacrificing breathabilit..
$298.95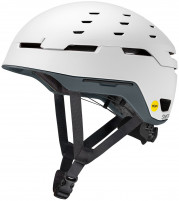 The lightest possible headwear is a great idea until you whack your dome and get concussed. Luckily for the safety-minded, the Smith Summit Helmet is uncompromising in protection while incorporating all the features we expect in a touring helmet. From a s..
$229.95



When you're in harsh alpine environments, eye protection is paramount and every detail matters. Smith's Embark Sunglasses are designed to keep the elements out and let you soak in the beauty of your surroundings. With its photochromic lenses adjusting aut..
$238.95