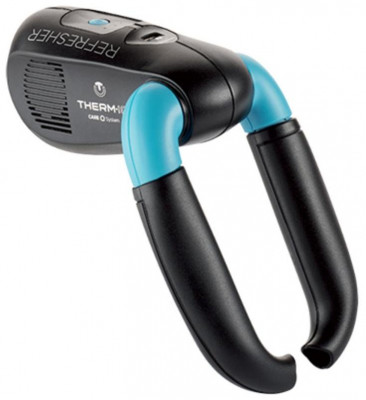 Thermic Refresher V2
0 reviews
$99.95
In Stock & Ships Today
The Thermic Refresher V2 is the best way to keep your ski boot liners from turning into chemical weapons, ensuring you don't run afoul of the rules established during the Geneva Convention. The Refresher V2 keeps your liners dry, discouraging bacteria from taking up residence while the UV lighting helps to eradicate any bacteria that already has. The best part is, you don't even have to remove your ski boot liners from the shell! Simply drop in the Refresher V2, turn it on, and let the heat and UV lighting do the rest. Avoid being prosecuted for war crimes at the Hague and get the Refresher V2.
Light, quiet, compact, and easy to use, what more could you ask for? Seriously, what else is there?
Adjustable drying arms fit in boots, gloves, and shoes, meaning you can be dry year-round!
UV light helps eradicate existing bacteria or grow vegetables in your boots, your choice.
Can be used without removing the liners from your ski boots, saving you time and emotional energy.
Questions & Reviews
Earn store credit by writing reviews. Learn more.

UPC: 3661267096785