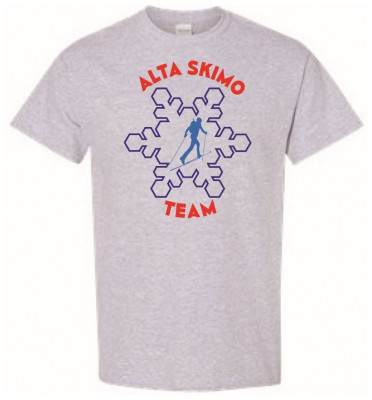 Alta Skimo Team Shirt
0 reviews
Show your support for uphill skiing in Utah by sporting an Alta Skimo Team shirt. If enough folks are wearing them, maybe the resort that "is for skiers" will consider allowing all flavors of them, year-round.
Alta, if you're reading this, we would love to buy uphill passes and dine at your lodges. We suggest taking a page from a European resort-playbook and invite skiers to skin up to your mid-mountain restaurants after close, creating a fun, social atmosphere for passionate skiers (a.k.a. your clientele). Try it once a month and the Alta Skimo Team will show up in force!
The short sleeve t-shirts are a 90/10 cotton blend with US sizing. Buying one won't change your life but it will signal that you encourage Utah ski resorts to adopt progressive uphill policies.
Questions & Reviews
Earn store credit by writing reviews. Learn more.