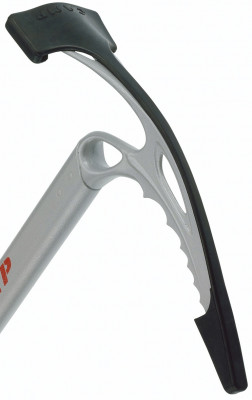 CAMP Ice Axe Head Protector
0 reviews
The head protector is a simple piece of rubber that stretches over the pick and adze of CAMP ice axes. Weighing 28 grams, it helps prevent slicing yourself while skiing with a ice axe attached to your pack. It also could help save nearby items if you toss axes in your pack or car. Verified to fit the Corsa line of axes, including the Nanotech.
Questions & Reviews
I have an older "Interalp Camp" ice ax, the adz end is 2.4" wide. Will this fit? Thanks
Hi Steven, the adze end of the protector is 2.75 inches wide so it should fit your axe no problem.
Answer this question:


Earn store credit by writing reviews. Learn more.

UPC: 8005436008646