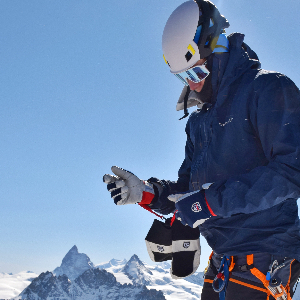 EG1
Gender
Male
Height
6' 1"
Weight
185 lbs
Shoe Size
US 10.50
Skier Type
Type III+ - Expert
Ski Frequency:
100+ days / year
My Skiing
Ex D1 college alpine skier - spend more days on touring setup than chairlifts now
My Gear
Long Days/Outings:
-Scarpa F1's
-Kastle TX87's w G3 ZED's

Quick Laps/Powder
-Scarpa Maestrale
-G3 ROAMr's w G3 ZED's
Recent Posts
Great mini tool to have in the car/backpack. I've even kept it in my pocket on a handful of occasions when you're heading out on new bindings/etc. Do wish it came with some more bits but compatible with any other driver bits.
Have had one of these through an entire ski racing career and it will remain in my box/on the bench for the rest of time. Never once had an issue with it and provides a reliably sharp scraper every time. Occasionally take the file out to get it cleaned off and that's all the maintenance you'll need to do. Lot of people tend to screw it to the bench, I like to be able to keep it loose so you can hold it while using it.
Good little battery for a good lamp (have the Aktik Core). Only complaint I have is that it's a bit annoying to not have a charge level indicator besides "needs charge" and "fully charged". Some of the other Petzl lamps offer this, and find that very useful. Regardless, good battery here and never had any problems with it - lasts well in the cold.
I frickin love this skin!! It is so light and packable that you almost don't know you have it in your chest when tucked away between laps. Like all other Pomoca products, the glue is super reliable and also easy to tear off - never had any struggle ripping skins with skis on/quickly at the top. The tail and tip clip are also pretty bomber (although will say I have broken one tip clip due to knocking skis accidentally while climbing). Of course, being so light there is the question about grip - but I have ...
Find it a necessity to carry one of these in the repair kit given how possible it is to fray/cut this cord if spending a lot of time on jagged/larger rock. Of course, other cord would work, but having this in the bag (weighs nothing and takes no space) makes it a super easy switch god-forbid the change out need to be in the middle of a route. Had one snap on me last winter - and wished I had one.
Wish List