Edelrid Ski Mountaineering Gear
Edelrid is the German company that invented modern rope, known as kernmantle. With 150 years of rope making experience, you can count on quality. As a bonus, they are also dedicated to moving light and fast in the mountains and are setting new standards with their latest line of skinny ropes. A perfect match for skimo.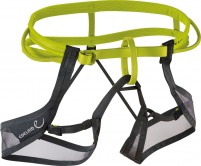 The Edelrid Huascaran is a minimalist harness that doesn't skimp on security. It has a beefy belay loop and a padded webbing waist that provides just enough comfort for long, light-n-fast missions. The harness is ultralight and packable, yet has decent ge..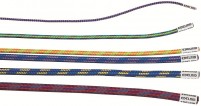 Classic cord from the inventors of modern rope (a.k.a. Kernmantle). The Powerloc Expert SP accessory cord from Edelrid is very hard wearing with low elongation and excellent knotability. It's made in Germany and has earned the bluesign® label, meaning it ..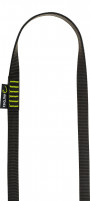 Made of high strength Dyneema webbing, the Edelrid Tech Web sling will hold up to whatever shenanigans you find yourself a part of. Measuring 30cm in length, these 12mm slings are perfect for both alpine draws and anchor building. Rated for dynamic loadin..