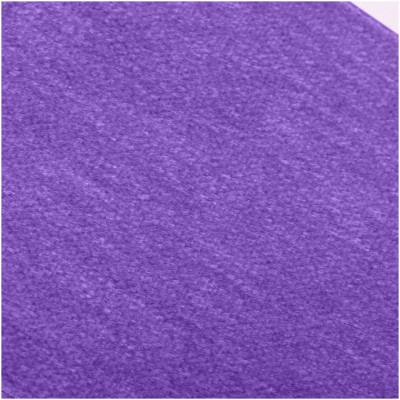 Kohla Freeride Per CM
4 reviews
The Kohla Freeride skin is a great choice for any skier as it offers an ideal balance of glide and climbing capabilities. Utilizing a Smart Glue adhesive, these skins have a terrifically strong bond that's easy to pull apart and reliable to reapply to your skis. The plush of the Freeride skin is made of 65% mohair and 35% nylon. For those who are more conscientious about eco-friendly products, the glue of this skin was made solvent-free. Kohla also made sure that these skins were made to hold up for long days, as they use a 100% waterproof Fiber Seal Technology, which keeps the skin from getting saturated on long days and predisposing the glue to failure. With an application range down to a "maybe I should have stayed home" -30C, this skin is hardy and can be reapplied easily, even on some of your coldest adventures. This skin is 135mm wide and is sold by the centimeter (be doubly sure to specify the quantity as the length of cm you'll need for both skis). The Kohla Freeride skin is a fantastic choice for those looking for a skin that works in a variety of snow types and conditions and has a nice balance of glide and grip.
Fiber Seal Technology makes a 100% waterproof membrane.
Fluorocarbon impregnation on the plush maximizes waterproofing and glide.
Smart Glue adhesive is super easy to pull apart.
Reliable application range down to -30C.
Solvent-free Eco-friendly construction.
Update 2021/22: Kohla improved the gluing process to increase the longevity of the adhesion.
Questions & Reviews
The glue on these is not great. As others have stated they stop sticking with the slightest amount of moisture. I built these skins up for a wide ski that I rarely skin with. Partially because I don't care to skin with such a huge skis and also because I can't trust these skins.
Hi TeleArrow, fyi Kohla is offering re-glues on the first batch of these from the 2020/21 season. The current rolls we have in stock are plenty sticky.
What does one have to do to get a re-glue?
Comment on this review:


I've had about 15 tours with these this year and they have been good skins for my splitboard. They pull apart easily and seem to hold up on long days for me. I do get some snow encroachment on the tips, but usually I am able to scrape the snow off slip them in my jacket and they're good to go for the next lap up. In response to the other reviews, I've had them out in deep powder days as well. I definitely wish they didn't get snow in them on the tips, but the ease of pulling them apart and the grip/slide balance is really good in my opinion.
Updates on the second season on these: I'm really disappointed in them, they've been depositing glue on my splitboard and have torn at both the tip and tail (that might be me), additionally they always seem to collect snow on the tip. The first season was around 40 days and now I'm up to 20 plus days. I would hope for skins to last longer than 1.5 seasons. Currently, I'm trying to figure out regluing them or cutting my loses and going to Pomoca.
Comment on this review:


Bought these skins for splitboading. Sizing is great, grip is great, glue...not so great. Glue was failing within the 1st couple tours and now with almost 3/4 of a season down the backs of the skins have almost zero stickiness left and fail in the most optimal conditions.

If width isnt an issue, the ski trab orange skins off the roll lasted considerably longer. I have had those for 3 seasons with heavy abuse and they still stick like new.
Comment on this review:


The skin grip and glide of these is fantastic, durability is good, haven't had any issues with the ground side.

The ski side is another story. The glue will refuse to stick if it has smelled the slightest whiff of powder. Doesn't matter if you keep it inside your jacket on the way down, if it's a windy and powdery day, your skins will be done at the end of the second lap.

These are probably fine skins for a single big objective during spring skiing. If you want to lap something powdery, look elsewhere.
Comment on this review:


Earn store credit by writing reviews. Learn more.

Model: Freeride Skin Roll
MPN: 1606K03FS,1
UPC: 9120106580167