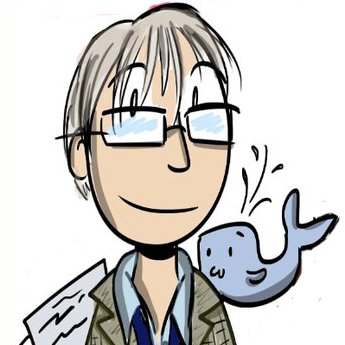 dauwhe
Gender
Male
Height
5' 8"
Weight
153 lbs
Shoe Size
US 7.50
Skier Type
Type II - Moderate
Ski Frequency:
50 - 99 days / year
My Skiing
Started on Fischer Europa 99STs with leather... was the world's worst telemarker, but got pretty good at survival skiing the hiking trails in RMNP... moved East in '98, switched to AT, and eventually joined the cult of Dynafit.

My favorite skiing is in the Canadian Rockies--something like the Dolomite Peak circuit or the Wapta or Mistaya Lodge. Always wondering what's over the next pass...
My Gear
La Sportiva Syborg/Speed Superlite 1.0/Dynafit PDG
BD Helio 88/frankenbinding/Atomic Backland Carbon
Dynastar Cham 2.0 87/Vipec/Salomon Mtn Explore
DPS Wailer 106/Speed Turn/Atomic Backland Carbon
Recent Posts
I'm really curious about a zero-camber ski. Does this make any sense for less-than-expert skiers?
I've struggled with these on my Backland UL 78s. The provided template for cutting the tail to the correct length had markings for the 175cm and 169cm lengths, but not my 163cm. The tail clips have come off several times (operator error, no doubt). I've also had multiple glue failures after several laps in warm, wet conditions (in one case resulting in a DNF in a race). I'm probably quite sloppy with my skins, but I've never had such problems with conventional glue. On the bright side, they grip quite wel...
I bought the new version in August, and have used it for six days of mountaineering in Canada, and then some rock climbing in the U.S. The lack of weight reminded me of my first time using race gear, where something that was always a burden suddenly didn't matter any more. I've been wearing it on approaches just because it's so light and comfortable that it's easier to wear than to carry. The strap system is very simple, and easily adjustable for toques. My headlamp stayed on when I needed it to. Haven't tr...
I now have four days on these, in wildly varying conditions. So far, they are exactly what I hoped for—maneuverable, turny, easy. On skied-out end-of-the-day manmade, there were no unpleasant surprises. On sticky, soggy sidecountry mush, I was somewhat surprised to be able to turn at all. On pristine pre-first-chair corduroy, they were swoopy and fun. Today, on really brutal skied-out semi-refrozen dust on crust, they were really quick across the fall line in tight spaces, and I could steer them through th...
Any idea what the forward release value is? I've heard around 11 for the green version.