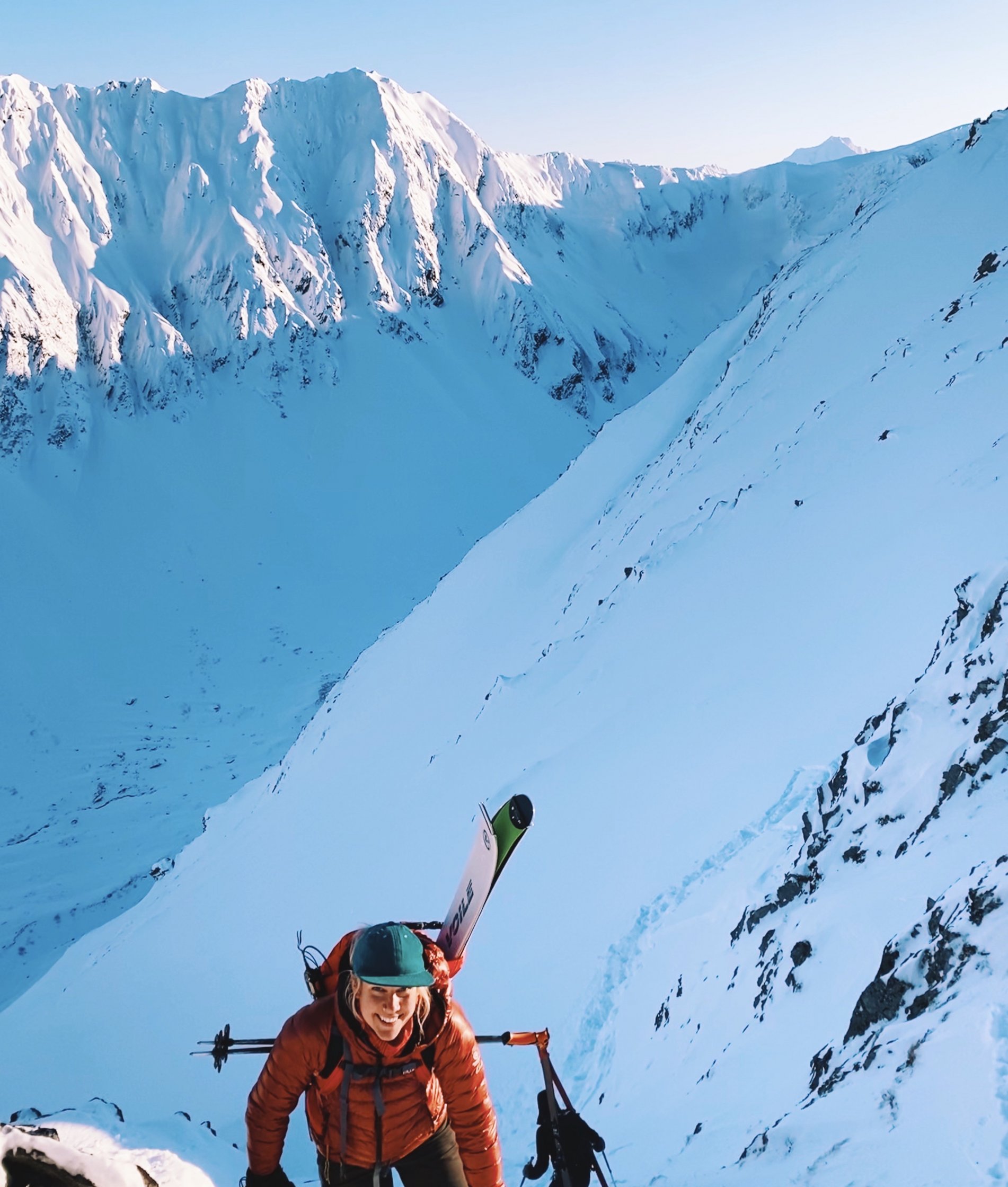 Emily
Gender
Female
Height
5' 6"
Weight
130 lbs
Shoe Size
US 8.00
Skier Type
Type II - Moderate
Ski Frequency:
50 - 99 days / year
My Skiing
Ski mountaineering, powder skiing, long, human-powered traverses and big vert days :)
My Gear
Voile Hyper V8s, HyperVectors, WSPs
Salomon Mtn, Plum Oazo 6, Helio 145
Atomic Backland Carbon
Recent Posts
Back to update! On my second outing with these skins, after storing them per manufacturer's recs, globs of glue were coming off the base. Not a big fan of these, unfortunately.
I'm quite happy with the Hyper Manti for an all-around ski when the snow isn't ultra deep, but still requires some floatation (during early to mid winter, I'll still reach for my Hyper V8s, and in the spring I'll ride an 85 waist ski). The Hyper Manti holds its own and stays afloat in powder, but is also a great alternative for crusty or variable conditions. Holds an edge better than the V8, but easier to turn than a flat-tailed ski. Of course, light and easy on the uphills, too. I think the sweet spot for ...
I will come back and update this after more use, but so far I'm not in love with these skins. They grip and glide just fine, but they SUPER saturate with water in spring snow and become extremely heavy when wet. I didn't have problems with them sticking, but I didn't do a ton of transitions. The metal tail clips are pretty annoying, and these skins are kind of heavy for the ultra light skis they pair with. I got these and also homemade a pair of SkiTrab skins (tailless) for my Atomic 85 ULs, and on a recen...
Well, I wrote "used a few times" because I put this on my skins once, last year, and it has performed great ever since. Love the earth? Hate glopping? I highly recommend this! I carry globstopper in my bag, but in writing this review, just realized that I have not used it once since applying this skin wax to my pomoca skins last spring-- and they still did not glop this spring. Works for me!!
Great performance! High glide, classic Pomoca glue--reliably sticky if kept mostly dry, and easy to rip off the skis. Made a long skinny pair of skins for my Madshus backcountry touring nordic skis. Works great for low angle climbing but glides beautifully for maximum efficiency!