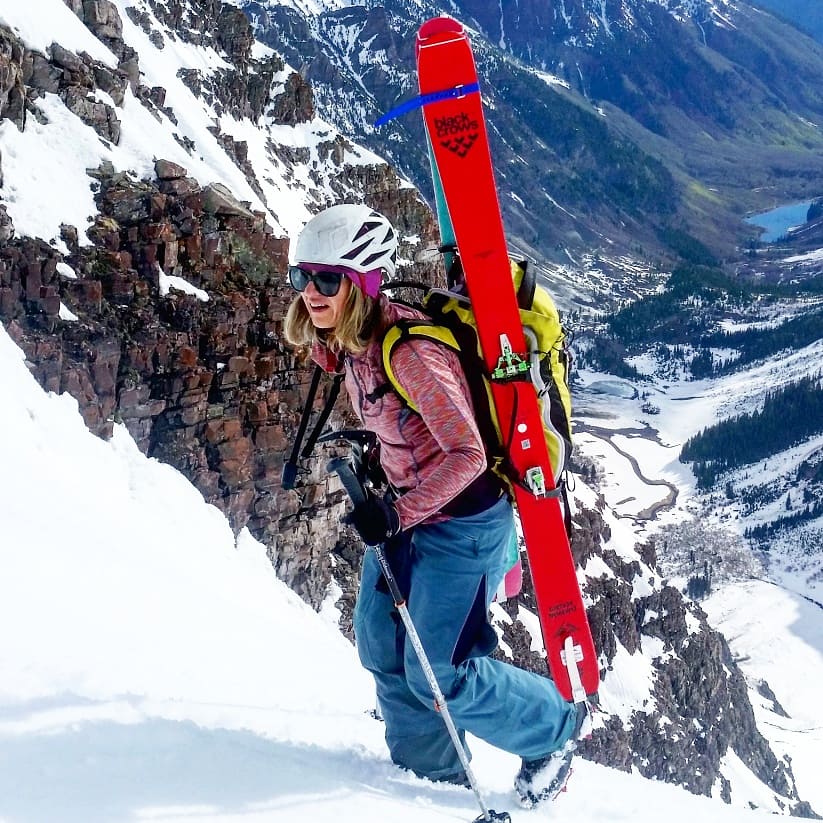 Natalie
Gender
Female
Height
5' 3"
Weight
130 lbs
Shoe Size
US 8.00
Skier Type
Type III - Aggressive
Ski Frequency:
50 - 99 days / year
My Skiing
I like steep skiing and end up carrying skis on my pack a lot
52/58 Colorado 14ers, ~100 CO 13ers, Shasta, Hood, Adams
My Gear
Black Crows Camox Freebird, Dynafit Superlites, Scarpa F1 LT boots
Recent Posts
Got this liner to replace the packed out stock liners on Dynafit Carbonio TLT7. Works great, great fit and a bit thicker than the original liner.
Went with Palau Lite Pro Evo as per recommendation and they fit great! Huge improvement over stock liners. Thanks!
Used them for one season. I think these will be alright for skinning up the resort and carving groomers, as well as cross country touring (like Grand Traverse or similar). Skis are light and stiff. However, as actual skis for spring skiing objectives they do not perform well. They are too light for variable conditions and not responsive or predictable. They underperform in powder being so narrow. I am much happier on a different ski.
I have TLT7 Carbonio boot size 25. It was slightly loose in the beginning, but once the liner packed out, I had to wear 2 thick socks to make it work (sort of). Which Palau liner should I get and in what size? 24.5 is my guess.
So after a couple of seasons the original liner is pretty packed out. What would be the recommendation to replace it? Intuition Wrap Plug, Palau or something similar?