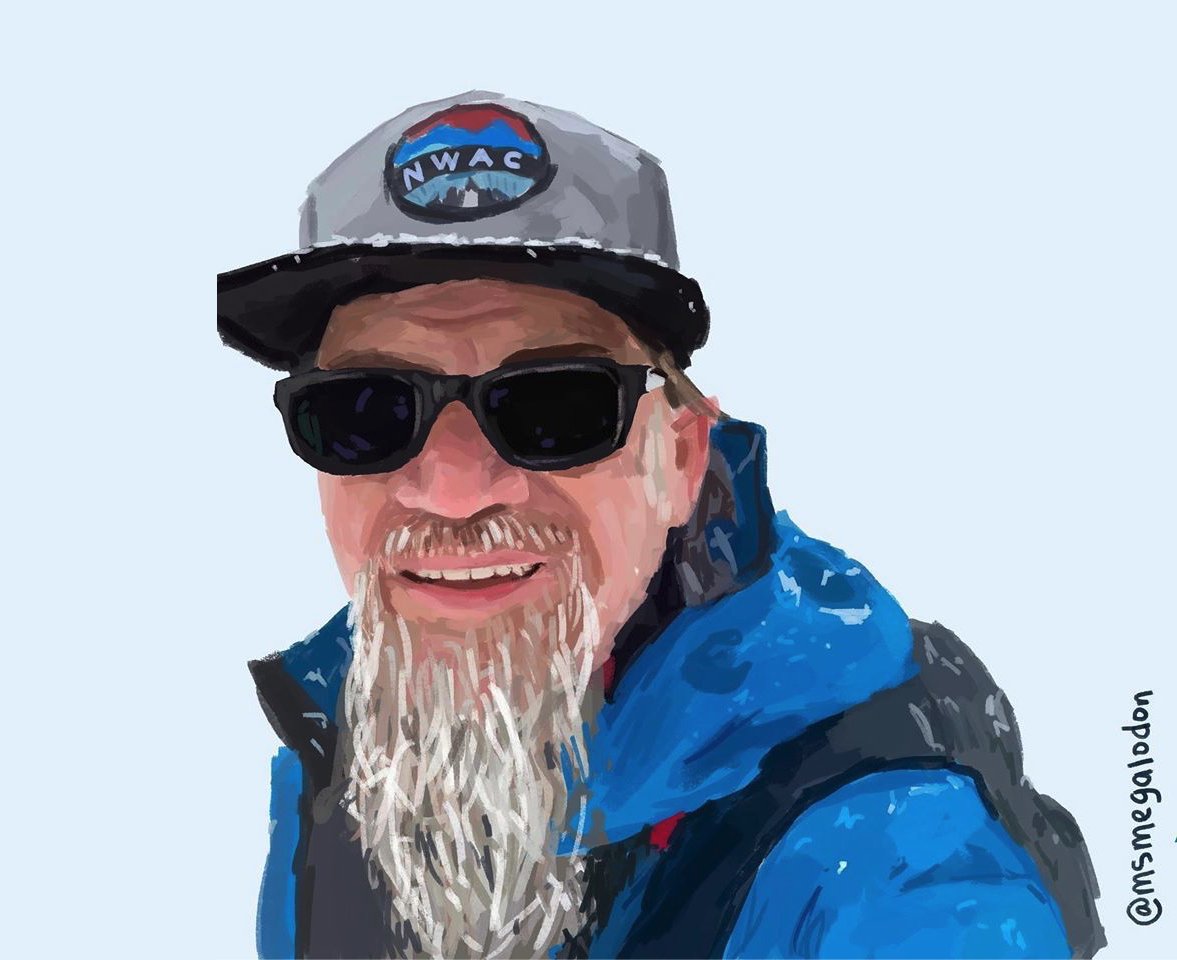 Brad H
Gender
Male
Height
5' 4"
Weight
145 lbs
Shoe Size
US 9.50
Skier Type
Type III - Aggressive
Ski Frequency:
50 - 99 days / year
My Skiing
Ski Patroller, Turns All Year for 4+ years, Volcano Skiing
My Gear
Daily Driver Touring/Backcountry: Movement Alp Track 94 skis, La Sportiva Skorpius Boots, Black Diamond Helio 200 bindings

On Patrol/In Bounds: Dynafit Hoji Free Boots, Salomon Guardian Bindings, Shaggy's Ahmeek 105 skis

OLD On patrol/in bounds: Atomic Backland 95 skis, Atomic Backland Boots, Fritchie EVO Vipec bindings

OLD Touring/Backcountry: Movement Alp Track 94 skis, Atomic Backland Ultimate Boots, Black Diamond Helio 200 bindings
Recent Posts
I originally picked up this axe when I was going to be doing some fast packing/trail running where I was going to have to cross steep snow fields. It was light weight and functional... which were my only requirements. For most of my ski mountaineering trips, I now usually use a whippet. But if I'm taking on an objective where I might want a second pointy thing, I will throw this on my pack as a just in case. This came in handy last week on Mount Shuksan when we rappelled into a rather sketchy patch of stee...
I have a pair of these in the FlexLock style. I've used them with my Atomic Backland Ultimate boots, with trail runners, and with Salomon S-Lab X Alp Carbon Gtx Boot. These are great all around crampons. I most recently used them on Ski Mountaineering trip to the summit of Mt. Hood. These crampons provided excellent performance climbing the Pearly Gates. I've also used them to summit Mt Rainier. All around great cramp-on!
I picked up these skis a couple months ago. I've skied a bunch of laps in them and they are super light and fun to ski. I've skied a bunch of different types of snow on them from ice to schmoo to corn. Admittedly I like to say I'm a pretty bad skier. And so ski performance isn't necessarily what I'm good at judging: all skiing is survival skiing with me. But the truth is I find these skis to be fun and relatively easy to ski and I've had friends chase me down the mountain and say they couldn't catch me on...
Picked these skins up (the black ones) to use on my race setup. Although I haven't actually raced in them yet, I've skied several laps on them. They are super easy to doff, they work great on my skis, they seem to have great traction. Very happy with my purchase. I use them on Atomic Ultimate 65 WC 2016 163cm Skis.
When I bought this, my buddy said "You'll use it in your AIARE class and then never use it again." So far he's right. But that being said, this does have all the tools you'll need to do your snow analysis work in your AIARE 1 and 2 classes.