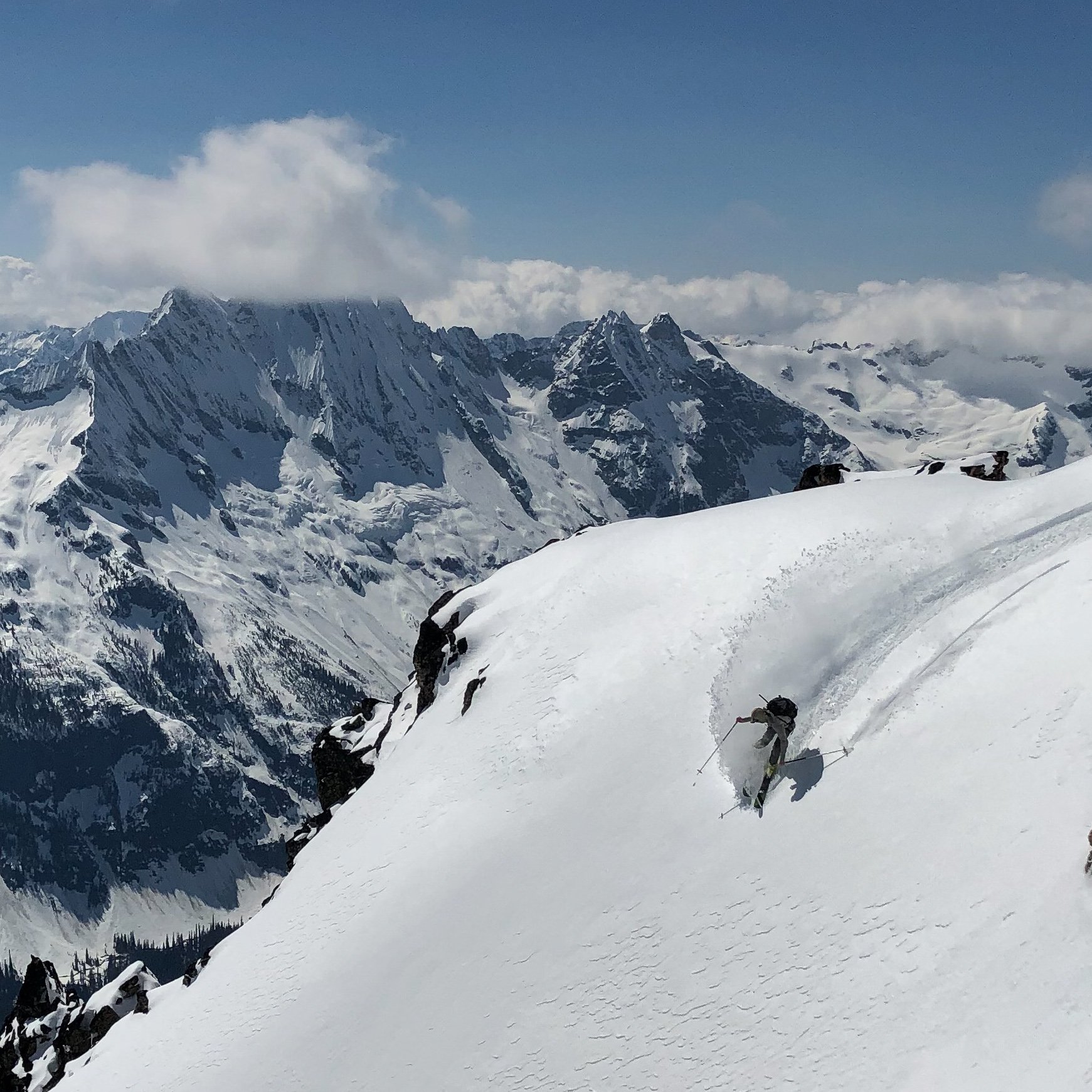 Lane A
Gender
Male
Height
6' 0"
Weight
160 lbs
Shoe Size
US 12.00
Skier Type
Type III+ - Expert
Ski Frequency:
50 - 99 days / year
Recent Posts
Glad you found it useful! Wanted to share some durability updates after 150 days on these boots. They are holding up pretty well but definitely showing some wear: - One toe buckle wire broke. I don't think the toe buckles do much anyway so I removed the buckle (requires drilling out the rivet). - Quite a bit of slop in the cuff rivets. Skimoco re-pressed the rivets last season but at this point I think it's the plastic wearing down, not the rivet itself coming apart. The slop isn't noticeable when the bo...
I made some modifications to this boot to increase performance when using it as my only boot on an extended trip that involved a mix of touring and resort skiing. - Swapped the stock liners for some Intuition Pro Tour liners. A size 28 liner in a 28.5 boot works well. This adds 60g or so which is worth it for the added comfort, performance, and warmth in my opinion. - Removed the power strap (requires drilling out the rivets) and replaced it with a Booster Strap. This adds about 35g. I mainly added the Bo...
I got these boots thinking I would use them for long tours in the Cascades paired with Voile Objectives. They are certainly light and go uphill very well, but I think I had unrealistic expectations for the downhill performance. I'm sure they are good for the weight (I haven't skied other boots in this weight class), but don't expect them to be much fun in difficult snow conditions. If you ski nice light snow with a conservative style then they will do great. I usually opt for a heavier boot and bring these...
This is a great all-around boot if you care more about performance than weight but still want something light enough for big days. It skis as well as my old MTN Labs and has no problem with heavier powder skis (Völkl Katanas). It skins well enough that I rarely feel the need for my lighter boots. I have used it for about 25 days so far and haven't had any durability issues. Some minor issues I have had: - Good backwards mobility requires fully releasing the cuff buckles which makes transitions take longer...
Do you have screws that would work with Ski Trab Titan Vario toes? I couldn't find any with small enough heads at the hardware store. Thanks!