Will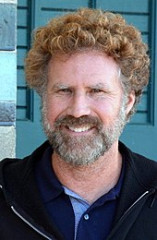 Gender:
Male
Height:
6' 0"
Weight:
165 lbs
Shoe Size:
US 10.50
Skier Type:
Type III - Aggressive
Ski Frequency:
100+ days / year
Learn more about me at:
www.willmckayphotography.com
My Skiing
Skied all across the US. Powder skiing is fun 50% of the time, but I'm a big steep skiing fan. Currently attempting to become an IFMGA Mountain Guide.
My Gear
Current weapons: Black Crows Orb Freebird, Salomon Summit 79, K2 Prototype skis

Current boots: Scarpa F1 LT & Tecnica Zero G Tour Pro.
Recent Posts
Hey Sally! Wonderful question. I think the best course of action would be adding some sort of footbed (whichever is most appropriate for your arch height) to attempt to lock in that heel. Otherwise, there are other boots out there that have smaller heel pockets and if you'd like to dive deep into that then shoot us an email to help@skimo.co!
This. Thing. Is. A. Life. Saver. Do you ever forget to tighten your adjustment plate screws before dropping in on the South Face of Mount Superior after it has snowed 20" in 24 hours? Then proceed to make four solid turns only to realize that the fifth turn was too much and you've turned your binding into a less confidence-inspiring telemark binding? Oh, you haven't? Well claps for you. After that ol' sh*t-show I went ahead and picked up one of these. Granted, I should have owned something like thi...
Hey Paul, Great question! I typically grip the pole at my normal pole height. It can feel a bit odd at first, but it's easy to get used to. Plus, having the poles sized a bit longer than normal allows for the shuffling of hands up higher on steeps & flats.
After being shamed by my fellow Skimo Co employees for not owning a sub 90mm ski, I decided to give this thing a try. No more name-calling now! While it's not a race ski or even a race plus, it is the skinniest ski I've ever skied. That being said, I was quite surprised by the performance it offered. It's about as squirrely as I had assumed something this light and skinny would be. However, it wasn't overwhelming by any means. I've gotten out on it a few times now and have been pleasantly surprised ...
Believe the hype. When I think of French culture, I think of three things. Croissants, cheap (but good) red wine and now Les Batons d'Alain. You may be saying to yourself "Will, a ski pole is not a culture commodity". But I must beg to differ. This pole embodies the tradition of steep skiing, having been forged in the steep & deep valley of Chamonix, you can almost taste the cafe au lait as you jump turn your way back to the bakery. I've used these as my one & only pole this year and have #noragrets. ...