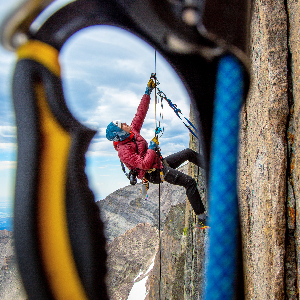 Will M
Gender
Male
Height
6' 0"
Weight
165 lbs
Shoe Size
US 10.50
Skier Type
Type III - Aggressive
Ski Frequency:
100+ days / year
My Skiing
Skied all across the US. Powder skiing is fun 50% of the time, but I'm a big steep skiing fan. Currently attempting to become an IFMGA Mountain Guide.
My Gear
Current weapons: Black Crows Orb & Navis Freebird, Salomon Summit 79, K2 Prototype skis.

Current boots: Scarpa F1 LT & Tecnica Zero G Tour Pro.
Recent Posts
Hey David, So you can remove the brake however it's a little tough to put back together. Not impossible but it does take some patience. Three screws in total. The plate without the brakes and including the adjustment screws is 48.5 grams. Whereas the normal adjustment plate is 33.8 grams with the adjustment screws. The reason for this weight difference is that the brake version is actually 5mm taller (10.25mm) than the normal adjustment plates (5.25mm) and also has additional metal at the front to accommo...
Hey Joe, Thanks for reaching out! I recently swapped my stock Zero G Tour Pro liners for some Palau Power LT Liners and they've been working incredibly well for me. I found them to offer more heel hold and take up some ankle space. Plus, they moderate temperature very well! For my 27.5 shells, I went with 27.5 liners.
Hey Jeremy, I think something in the "race" or "lean" category would be the most appropriate for this boot. If you want to talk more about specific features you're looking for or binding compatibility, you can always shoot us an email at help@skimo.co!
Hey Jeremy, Thanks for the question! I think a binding in the "race" or "lean" category from our binding drop down menu would be appropriate. I'd go for a crowd favorite like the Dynafit Superlite 150.
Hey Brad, I'm not aware of any liners that have this incorporated into the cuff however Intuition does make an accessory strap that works in the same fashion. Only issue is that it looks like they're currently out of stock!
Trip Reports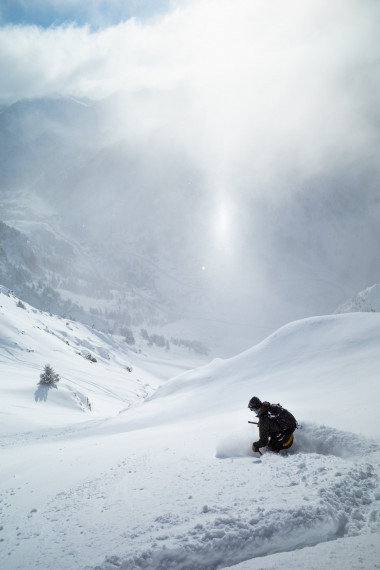 Mt Superior - South Face
Myself and a few of the other Skimo Co employees admittedly woke up on the wrong side of 6am after a dump of around 20". We parked up at Alta and began the journey on the ridge. In front of us wasn't a confidence-inspiring sight. By my best guess, I'd bet roughly twenty-five people were in...