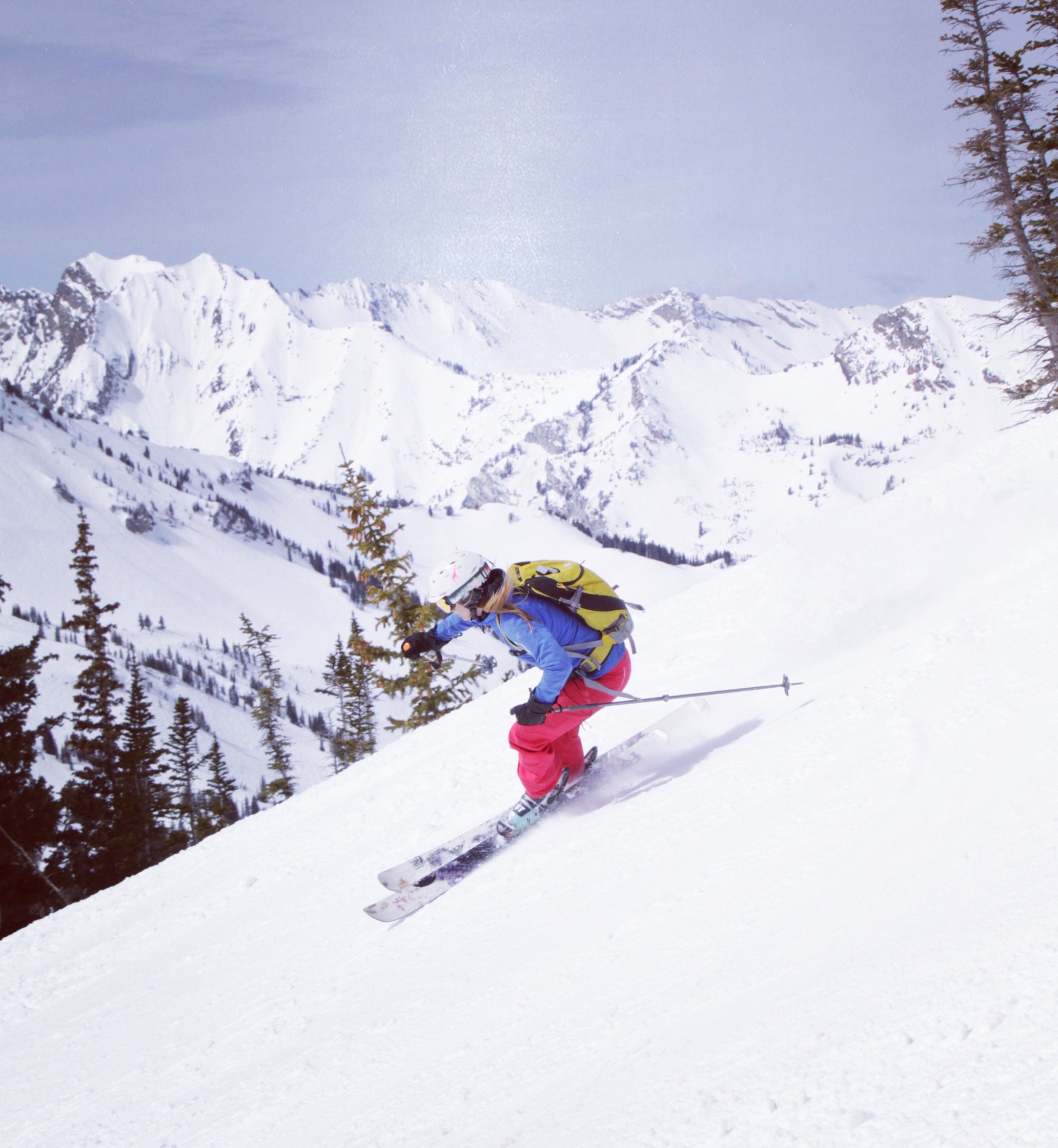 Beth
Gender
Female
Height
5' 8"
Weight
130 lbs
Shoe Size
US 6.50
Skier Type
Type III+ - Expert
Ski Frequency:
100+ days / year
My Gear
Daily driver: Atomic Backland 107's with Plum Oazo bindings, Pomoca S-Glide skins, Dynafit TLT8 boots.
Recent Posts
Put these skins through the wringer this winter and they're doing great. They fold down as small as a paperback book and tuck into my jacket easily. Good climbing power, easy glide, and a light weight. The glue is only moderately tacky so I don't dislocate my shoulders, lose my temper, or topple when trying to rip the skins off the skis.
Super happy with this binding; two friends of mine have both bought it after seeing how well it was working for me and how light it is. Clicking the toe in goes really easily and smoothly, and I'm psyched on the efficiency of the heel piece's uphill/downhill transition. To go from uphill-with-low-riser mode to downhill mode, you just flip the riser tab up and stomp your heel down. No acrobatics or ballet twists required. It feels super light and minimal but skis nice and hard, too. I got the Oazo 6 since I'...
These delightfully incisive planks have made me incredibly happy this winter. I'm finding them wide enough for deep powder, stiff enough to ski boldly, and lightweight enough to pleasantly surprise on the up track. I feel like I'm getting the performance of a heavier cruiser ski without the weight. Glad I indulged in the fatter size; it doesn't feel fat on the skinner, just on the down. It's performed well in soft and windboard conditions thus far, and we'll see what happens as I venture into more chop and ...
These gloves are excellent for a fast/light/efficient day when you don't want to futz around with digging multiple gloves out of your pack to swap between liners and warm gloves. They're wonderful for racing but I'm really enjoying them on days that I just want to be efficient and smooth. They're warmer than glove liners by a long way, which is mostly a good thing. If I get too hot on the skinner, I just stuff these in my jacket and skin bare-handed, then pop them back on when I'm ready for more warmth. The...
I've logged about 40 ski days in these boots in the 2 months I've had them, and am super happy with them. I have traumatized skier feet (fearsome, trollish bunions) and most boots are simply too narrow to be comfortable, even when they've been blown out and heat-molded to high heaven. These are the first boots in a long time that don't cause me any discomfort thanks to their wider last. I feel like I can ski aggressively, and I love how quickly they transition between uphill/downhill mode with the flip of t...