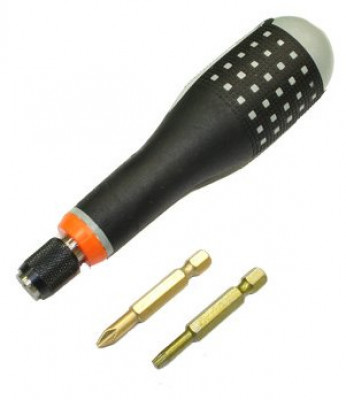 ATK Screwdriver
0 reviews
The ATK Screwdriver has everything you need for adjusting your ATK/Hagan/DPS/Black Diamond bindings. The #2 Phillips head is used for setting release values or adjusting the heel position on integrated adjustment tracks. The T20 bit is for adjusting bindings on adjustment plates such as the ATK Haute Route, Black Diamond Helio 200, or anything you put on the ATK R01 adjustment plate. T20 screw heads are also common binding mounting screws for Dynafit, Ski Trab, Kreuzspitze, and others.
**Note: We do not advise using the #2 Phillips head on Pozidrive mounting screws due to the high likelihood of stripping the screw.
Questions & Reviews
Earn store credit by writing reviews. Learn more.

Model: SCREW DRIVER
UPC: 8051406198121