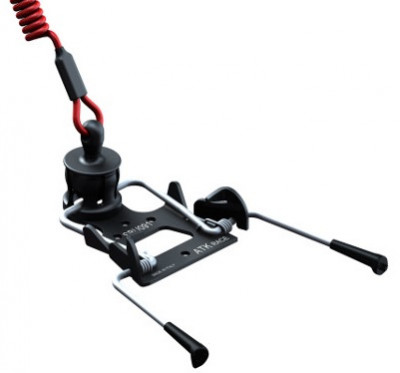 ATK Universal Ski Brakes
0 reviews
An interesting ski brake that sits in front of your toe piece, ready to spring into action. You attach a leash to your ski boot and when your ski is pulled away with enough force, the brake arms deploy. This mechanism is triggered by pulling a retaining-ball out of a socket. The socket mechanism is mounted to your skis with two screws. Sold in pairs of two brakes, weighing just 65 grams each.
Questions & Reviews
How wide/narrow a ski will this brake work with?
Hi Alex, the sets we have in stock at the moment are relatively skinny: 75mm wide.
Answer this question:


Earn store credit by writing reviews. Learn more.