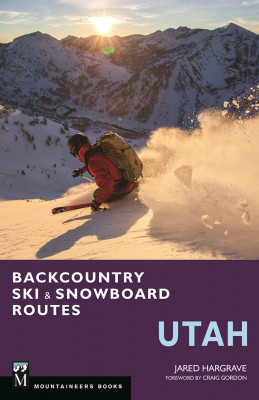 Backcountry Ski & Snowboard Routes - Utah
3 reviews
99 researched, clearly marked, broken down routes are organized and laid out for your enjoyment in Jared Hargrave's comprehensive guide of Utah's backcountry. Whether you are a thoroughbred local or on your first ski trip to the "Beehive State," this book is full of classic ski and board options.
Questions & Reviews
It give you a good start to skiing the Wasatch. I end up relying on the app far more but will pull this book out a couple times a season for ideas. If you are just moving here it's a good book to get familiar with the area.
Comment on this review:


Great resource for skiers in Utah and the best book of its kind, but it allocates too much space to far-flung areas in remote corners of the state and I wish it had more information on the Wasatch. I am relatively new to SLC and was hoping for more route information in Salt Lake County, but the book does a good job covering the entirety of the state
Comment on this review:


Earn store credit by writing reviews. Learn more.

UPC: 9781594858314