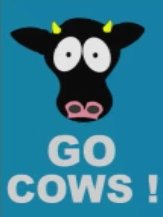 johnee
Gender
Male
Height
6' 0"
Weight
180 lbs
Shoe Size
N/A
Skier Type
Type III - Aggressive
Ski Frequency:
N/A
Recent Posts
Some mountains belong to someone: https://coloradosun.com/2021/04/30/colorado-fourteeners-14ers-closure-lincoln-democrat-bross/ [note to jbo: you do not need to approve this post if you don't want your very nice website to become a dumping ground. I trust you will delete it if you don't like it. This is a case for guides and education, but I cynically believe it won't cure stupidity and disrespect.]
I'm just waiting for someone to point out that the guide is written by the marketing manager. I guess I have to do everything. New topic: which 'ism makes the best skis?
"Nobody goes to Coney Island anymore, it's too crowded." Yogi Berra This article is about getting people out there on skis! What can you do? Skimo sells stuff. Capitalism is a race to the bottom and possibly bad for the planet. It would be safer to stick with technical advice on gear, but this is how the outdoors is marketed. Can we at least agree to not use the term, 'Vert:'? And 'stoke'? What about the 'Horiz:'? (Posted from HQ: Team Wet Blanket)
The product description is spot on. I have nothing to add. This is very versatile. Make it part of your hoodie portfolio. [three more words]