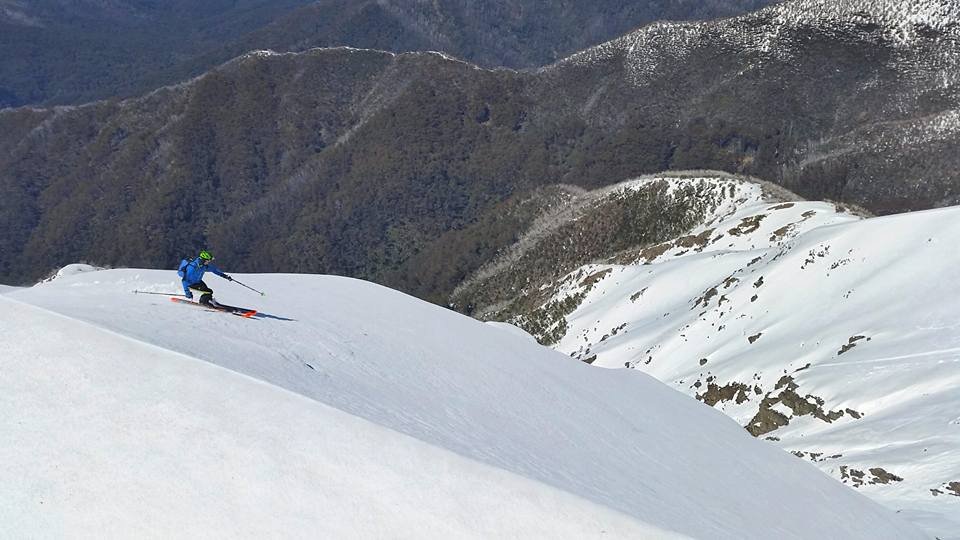 Dan C
Gender
Male
Height
5' 10"
Weight
165 lbs
Shoe Size
US 10.00
Skier Type
Type III+ - Expert
Ski Frequency:
50 - 99 days / year
My Skiing
Used to climb (rock and ice), now love climbing something to ski down. Skied mostly in Australia, Japan and New Zealand. With an improving skill set, I'm looking to hit up the US and Chamonix. I'm finding that I enjoy pretty much all aspects and styles of BC skiing - from the freeride kind of descents to super long days on race skis.
My Gear
Skis - Too many! My faves are my ZG108s, Supernovas.

Boots - La Sportiva Vega, Hoji Free

Bindings - ATK FreeRaider 2.0, Trab Gara Release, Plum

Other stuff - Millet, CAMP, Crazy Idea, Dynafit, Arva, Black Diamond...lots of the stuff featured on this site!
Recent Posts
Hey Ben, I have the carbon version in the 177cm. (I'm about 78kg and 180cm tall). The review I saw was in Ski Rando...French gear magazine. They rate skis out of 4 criteria - Performance, Ease of use, Versatility, and Weight (climbing). Basically the Supernova just marginally outscored the ZG105. I know it's subjective and all that, but yeah, Supernovas are great skis, and I'm not the only one who thinks sio. Cut off tail is quite weird in a way. Visually there is a lot less ski behind you, and it feels li...
I needed (more like wanted) a new mid-fat touring ski. Usual options were in mind...ZG105, Scott, Black Crows...then I saw a French review of the Supernova - apparently the best of all the skis they tested. After many days use, I can see why this ski got such a rave review. It's surprisingly stable for its weight, and whilst it doesn't thrive in icy conditions, it will let you get down without too much consternation. That's it for my criticism. Anytime there is actually snow rather than ice...these things...
Offering this review as a comparison to other boots in the class, and why this one edges out many others I've tried. Fit - Pretty roomy for the most part. I take 9.5 US street shoes, generally 26.5 in most ski boots. Sportivas just seem to fit my foot really well, and need less modding than other boots I've had. Uphill - In a word, excellent for their class. The touring latch for the buckles works well, ROM is more than sufficient for a freetouring boot. Sole grip is fantastic, crampons fit just fine. Bet...
Lots of talk about how this binding performs above it's weight, which has got me thinking if it's worth my while getting a pair of these to replace some ageing ATK FreeRaider 14s (and to shed some grams too). In terms of downhill performance (retention, power transmission and a bit of elasticity), where does this sit on the spectrum of bindings you guys sell? Are we talking comparable to Hagan Core, Radical ST or Tecton? Thinking of pairing this binding with skis like Wayback 88s, ZG105s and even 116mm po...
Starting to look very closely at getting a pair of these...big question is around sizing. I'm happy on Rustler 11s (188cm) for resort and shorter tours. I also have the ZG108 in the 178cm, and never felt the need to go longer. I'm 179cm tall, about 74kg. I did demo the 180cm ZG105 briefly, and it felt like the goods. But I'm curious if I should size up to the 188cm, especially if it's mostly going to be used in powder conditions.