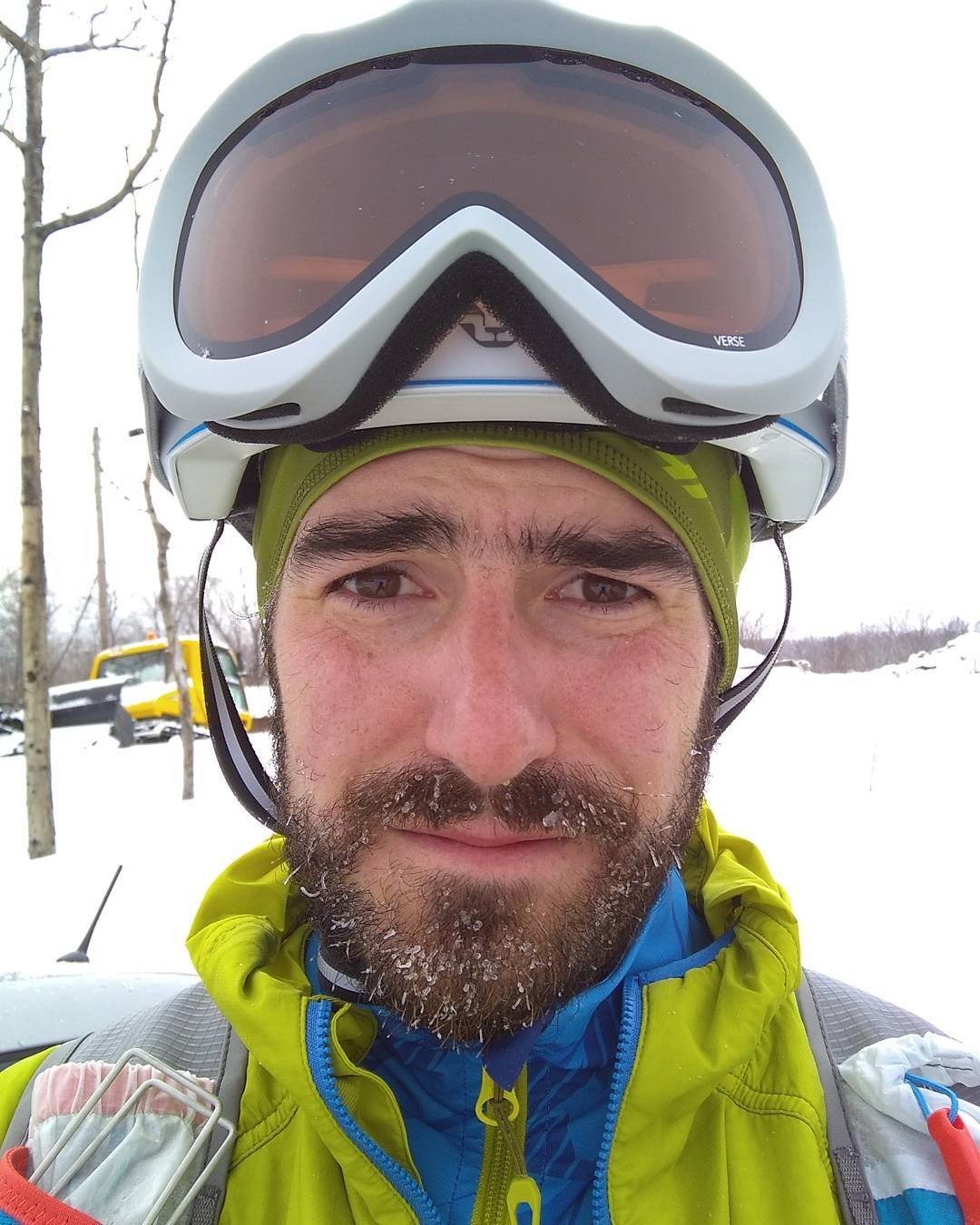 Greg K
Gender
Male
Height
5' 10"
Weight
150 lbs
Shoe Size
US 9.00
Skier Type
Type II - Moderate
Ski Frequency:
50 - 99 days / year
My Skiing
Relatively new to skiing, coming from an ice climbing background. Originally learned to ski on Karhu Guides with Silvretta 500 bindings and Spantik double boots. Yikes. First real ski boots were a TLT 5 and I learned I could suddenly engage edges with intent instead of luck.
I started skimo racing (as a hobbyist) in 2016 to force myself to improve on skiing and logistics of touring as well as just stay warm and be outside in the winter. Did I mention it's so much more fun than ice climbing?
My Gear
Coming from a climbing background and not being a particularly good skier, I prefer to just move fast and ski cautiously so my gear reflects that as being exceedingly light. I enjoy running laps on easy terrain in the woods but am trying to progress to more significant skiing abilities and objectives.

Being an inveterate gear nerd with minimal financial responsibilities I'm taking this potentially limited opportunity to try a lot of different gear and figure out what I like. That's a circuitous way of saying there is a high turn over rate in what gear I'm using...also I tend to break things.
Recent Posts
While I've used the narrower race roll on a couple different skis without problem, I used skins cut from this larger roll today on an Objective BC ski. Despite having previously used scaled skis with skins and having friends who do the same, I learned to not use these skins with a scaled ski. The glue on the skin transfers onto the scale base material making your life suck. The glue doesn't stick to the normal PTex base, just the material the scaled area is made from. I had a choice of ski with skins on or...
I've been using this pack as a spare while my Millet pack is being repaired after stitching blew out. I'm a 38" chest and using the M/L. I feel like I'm right in between sizes as the S/M fits best across the chest, but is difficult to reach into the safety box while the M/L is a little loose on me unless I use one of the waist/sternum buckles. Obviously using a suit or race-inspired top that is loaded up makes things fit a bit better. As a race pack you're well able to get all of your required gear in the ...
Skins are pretty hard to mess up so I'm not sure how much a star rating really helps when making a decision. 4 stars because they work and they are cheap, but if I were buying a new pair I'd probably pick a different skin. The one caveat, the note in the product description saying that the glue is tacky is not a joke. On a 15 degree training day these skins got stuck to themselves on the first rip and I literally had to go gloves off for about 30 seconds to pry the skins apart. Great for cold weather or fre...
Neat design makes this incredibly easy to use and produces a high quality result (see photo). After cutting a pair of skins the tool will be gummed up with adhesive and fibers which makes any further trimming significantly more difficult if even possible. A toothbrush and some base cleaner (citrus solvent) does a good job of cleaning the tool and restoring its cutting ability.
A 3.5mm hole punch works well for punching the holes for the riveted tail hooks. You can likely find a revolving leather hole punch (revolving through multiple sizes) at your local big box hardware store.