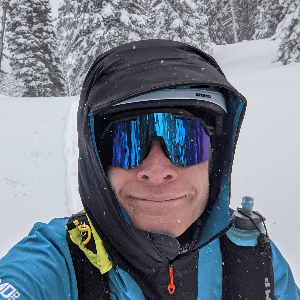 Andrew
Gender
Male
Height
6' 0"
Weight
165 lbs
Shoe Size
US 9.00
Skier Type
Type III - Aggressive
Ski Frequency:
100+ days / year
Recent Posts
Kyle, thanks for pointing that out! The plates are black and we've updated the image.
Che, with this brake design, none of the freeride spacers will be able to make contact with your boot. I would recommend the 108mm brake.
Darryl, looks like we may be able to help with that, if you send an email to help@skimo.co we can see what we can find.
Hi Gabe, If you're racing, the shortest men are able to go is 160cm, and this is what most people do for easier kick turns, faster transitions, and less weight on the uphill. You can certainly go longer if maximizing race performance is not a concern. I think the 168cm would be a good all-rounder. You could ski a 174, but it probably isn't necessary unless you are heavier/more aggressive skier and you want more length.
Jack, Unfortunately, the 120 won't bend quite that wide and it is ill-advised to remove the brake from the evo system, I would recommend the  Freeraider 14 and removing the brake.