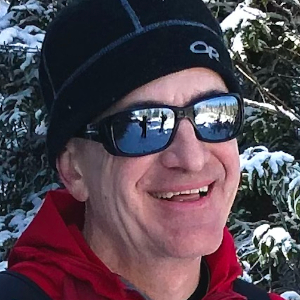 peterindc
Gender
Male
Height
5' 10"
Weight
170 lbs
Shoe Size
US 12.00
Skier Type
Type III+ - Expert
Ski Frequency:
10 - 24 days / year
My Skiing
Alpine & nordic touring since the 70s, backcountry tele & AT nowadays
My Gear
AT: Black Diamond Helio Carbon 95 176 cm, Fischer Ranger One Vacuum Walk, Fritschi Tecton 12

Tele: Åsnes Tindan 86 176cm, Scott Excursion 2-buckle plastic, Voile Switchback x2
Alpina CrossTerrain 180 cm, Fischer BCX leathers, Voile Hardwires

Nordic: Åsnes Ingstad BC 195cm, Alfa Guard Advance GTX leathers, NNN-BC Magnum
Epoke 900 210 cm, SNS
Recent Posts
Thanks! Just ordered that Hyper V6 you recommended, which is 99mm underfoot in the 178 length. Plus got the BC scales to save time and energy on those long rolling approaches. Since this will be my soft-snow ski, the sound shouldn't be much of an issue. I appreciate your advice Cole.
Over on the page for the new TLT X boot, I'm asking a similar question to the one above about this ski. Too much to drive with the TLT X, or a good fit for a lightweight powder ski to pair it with?
Hi folks, do you or Dynafit have any recommendation as to the widest ski my new TLT X boots will drive? And specifically if I want to get a lightweight powder ski that would work with them, are there any you sell that you'd recommend? For other purposes I have the Dynafit Blacklight 74, but I don't imagine they'll float much when it gets deep! Was looking at the Voile Hyper Manti 103 just for example.
Hi folks, I see you're back in stock. If I order today would I get the 22-23 version that comes with the interchangeable toe basket? If I even need that to be able to use it both with a conventional AT ski boot, and with the Scarpa Charmoz HD Mountaineering Boot, which is listed as being compatible with semiautomatic crampons (https://www.rei.com/product/165729/scarpa-charmoz-hd-mountaineering-boots-mens)
Any particular automatic crampons you recommend for the TLT X, or that you like in general? I have standard (ie non-automatic) Black Diamond steel crampons and an aluminum set I found used (flexlock, forget the brand). After fumbling with the straps halfway up Right Gully at Tuckerman's last month, I envied the ski boot-specific variety. For starters I was looking at the CAMP XLC 390 or Petzl Leopard (leverlock) but what do I know